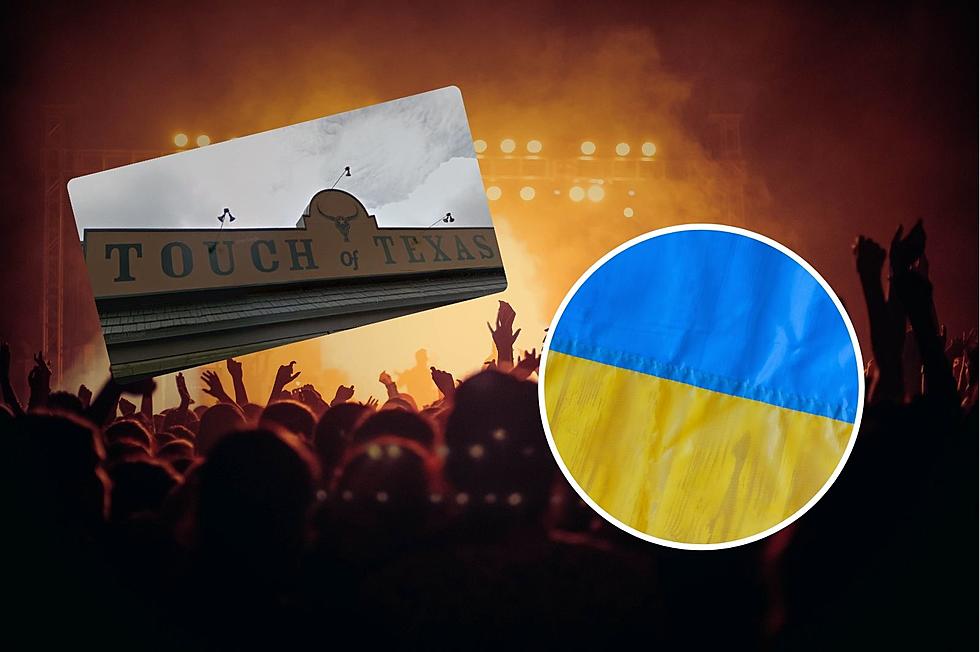 Concert For Ukraine Benefit At Touch Of Texas This Weekend
Google
As we all know, the people of Ukraine have been dealing with the devastation that's been inflicted upon their country. They are in crisis and they can use ALL of our help but sometimes we need to do more than offer up our prayers, we need action.
Our area has one of the largest Ukrainian populations in the country and I have become friends with some of them at my church, Two Rivers Church. In fact, one of my friends left the area to go to Romania to help translate for the Ukrainian people that were fleeing their homeland.
She is making one of the biggest sacrifices that can be made. She has left the comforts of the Southern Tier to go to a war-torn country to make a difference in an ultimate way. In fact, I've learned that she has since left Romania and is now in Ukraine and is literally on the front line.
Concert For Ukraine At Touch Of Texas
She's seen the devastation first-hand and she says that it is worse than we are being told in the United States. She is doing what she can and we can help her and the rest of her fellow countrymen this Friday, April 22nd.
It's a Concert For Ukraine benefit at Touch of Texas on Upper Front Street in Binghamton. It's a music-filled evening to raise funds for the victims of Ukraine. Your donation will help feed, shelter, and provide for the people who have been affected by Putin's invasion.
The benefit features the music of The Deep Watts All-Star Band with the doors opening at 6 p.m. with the band beginning at 7 p.m. All ages are welcome but minors must be accompanied by an adult.
Together For Ukraine Foundation
The charity behind the Touch of Texas Ukrainian fundraiser is the Together For Ukraine Foundation, you can go here to find out more about this organization as they help people impacted by the war in Ukraine.
The benefit on Friday, April 22nd at Touch of Texas is one way that you can make a difference, here are some other ways you can help the people in Ukraine now.
15 Ways You Can Help People in Ukraine Right Now
As Americans watch events unfold in Ukraine, many wonder how they can help. Below is a list of organizations responding to the crisis in Ukraine along with information on how you can support their various missions.
How To Talk to Your Small Children About Scary News
Three Way to Fight Back Against Fear