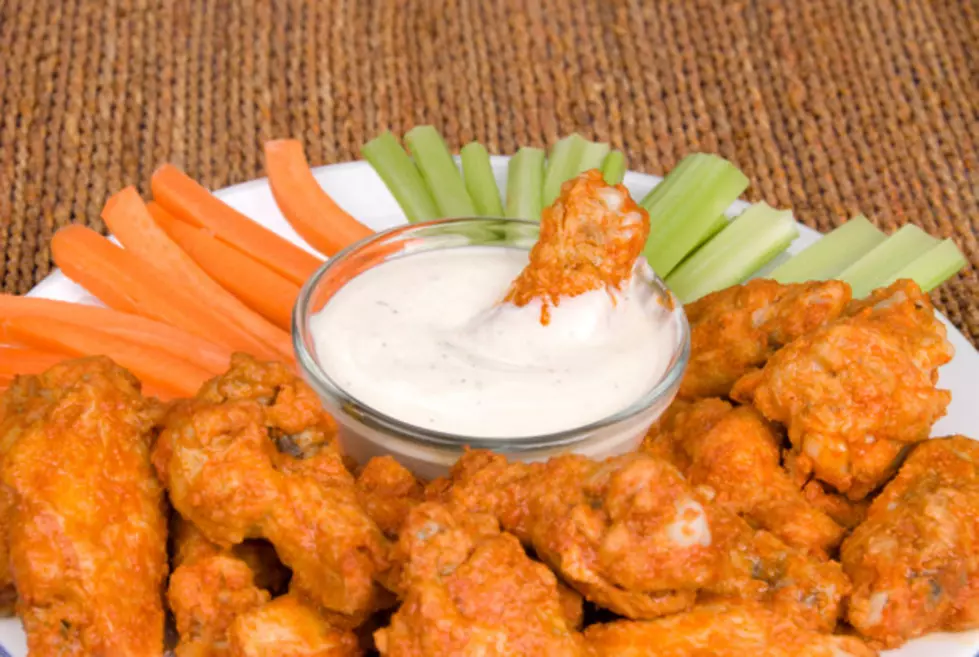 The Best Places in Binghamton To Get Chicken Wings
Joe Belanger / Thinkstock
Let's all be glad that one day, someone in Buffalo, New York thought to themselves, "hey, why are we wasting good chicken"? If I dip those little things in sauce, I bet you people will buy them".
When it comes to great chicken wings it really is a matter of personal opinion. I like mine juicy, not crispy and dried out, with lots of sauce. I like mine hot. You don't need to show me a menu of 30 different kinds of wings. To me, that's just a waste. If someone else at my table ordered a different kind of wing I would trade them one of mine for theirs just to try it, but I wouldn't get a full order. Also, and this is very important, I have to have mine with extra blue cheese. If they don't have blue cheese I'll take ranch, but chicken wings were meant to be served with blue cheese.
When it comes to chicken wings in the Binghamton area, there are a lot of great places to choose from. So rather than just listing my favorite places to get wings, I figured I would turn to Yelp to see how the people of Binghamton voted.
According to Yelp, Stu's place in Endicott received four and a half stars, (I've had them many of times, and they are awesome) while the Deacon's Bench, Nips, The Old Union Hotel, The Belmar, and Guiseppe's of Chenango Bridge all received four stars.
A sentimental option would be The Airport Inn. It is known for their wings. They re-opened a few months back after a devastating fire that burned the bar to the ground. They rebuilt the entire bar and I'm sure they're happy to be back..
Enter your number to get our free mobile app
I always enjoy going somewhere new to check out their wings. So let me know by messaging us on the Kiss 104.1 app, in your opinion, what's your favorite flavor of chicken wings, and where's the best place to get them.
YUM! Top Ten Quarantine Comfort Foods