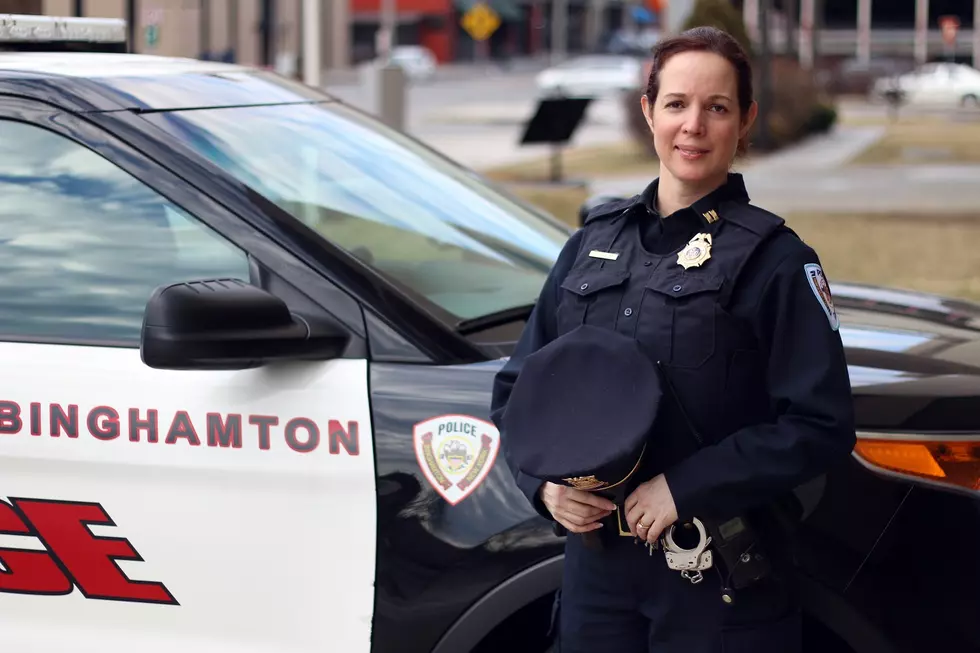 Sutliff Put in Charge of Binghamton Police Internal Affairs Unit
Photo: City of Binghamton
The first woman to attain the rank of captain in the Binghamton police department now is overseeing the agency's internal affairs division.
Mayor Richard David said Becky Sutliff's appointment to the position became effective Monday.
Sutliff joined the police department in 1993. She was promoted to captain in 2016.
The internal affairs unit investigates complaints of police misconduct, whether received from citizens or employees in accordance with New York State Civil Service Law.
The mayor also said the formal promotion of John Ryan to be an assistant police chief is about to occur.
David last July announced Ryan, who had been a captain overseeing the detective division, was being appointed assistant chief.
Final action on the promotion was delayed because of a human rights complaint filed by an officer. That complaint was dismissed by the New York State Division of Human Rights last month.
Speaking on WNBF Radio's Binghamton Now program Tuesday, the mayor said city council is expected to restore money for the assistant chief salary Wednesday. When that happens, he said Ryan's appointment can be finalized.
For breaking news and updates on developing stories, follow @BinghamtonNow on Twitter.
Enter your number to get our free mobile app