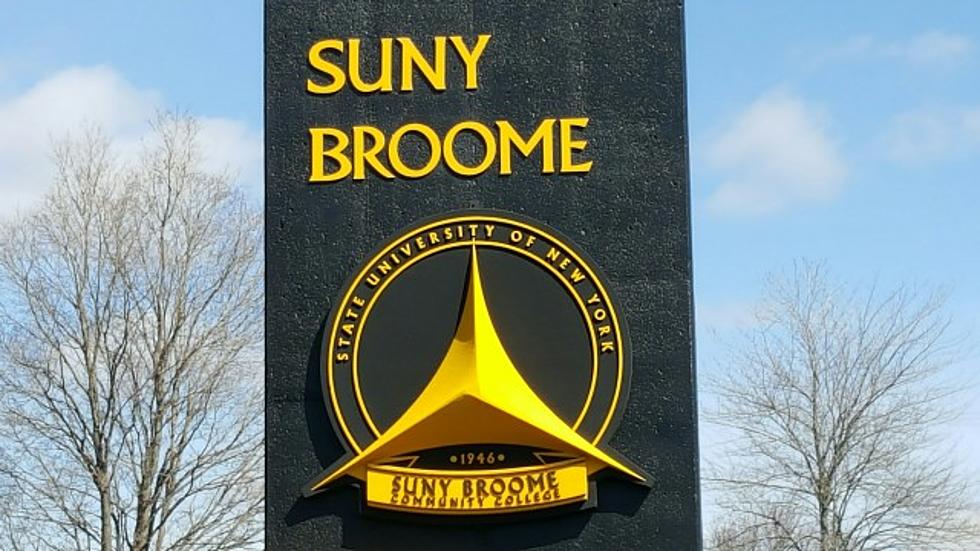 SUNY Broome President Dr. Kevin Drumm on So. Tier Close Up
WNBF News/Roger Neel Photo
SUNY Broome President, Dr. Kevin Drumm is the guest on the weekly, local public affairs program, Southern Tier Close Up and talks about what will be the second drive-through graduation for B.C.C. due to the coronavirus pandemic.
Dr. Drumm says last year, at the very start of the pandemic, there had been doubts if there would be any sort of graduation at all for SUNY Broome students and staff, literally, were making and changing plans up to the last minute to finally arrange what turned out to be a very meaningful, but very different event last year.
Dr. Drumm looks back over the past year and ahead to the summer and fall course offerings as well as how presenting higher education opportunities have evolved.
The SUNY Broome president says the local campus has always been ahead of the curve when offering remote learning but really took those opportunities to the next step as was nictitated due to the pandemic.
Dr. Drumm admits as more people become vaccinated and people continue to adhere to prevention protocols like mask-wearing and distancing and things become more 'normalized', many things will never go back to the way they were.. and that's not necessarily a bad thing!
The opportunities presented by online learning, for example, are being seized by more people looking, not so much to advance their formal education goals, but to expand their overall horizons and that could benefit Broome Community College, which has been feeling the impact of fewer teenagers in the region and fewer high school graduated enrolling at SUNY Broome and other institutions.
For information about next weekend's virtual graduation ceremonies and the drive-through events or to access details about enrolling in courses at  B.C.C. go to sunybroome.edu.
Southern Tier Close Up is heard Saturdays at 6:03 a.m. on News Radio 1290 WNBF and anytime on the WNBF podcast.
See the 25 weirdest scams ever