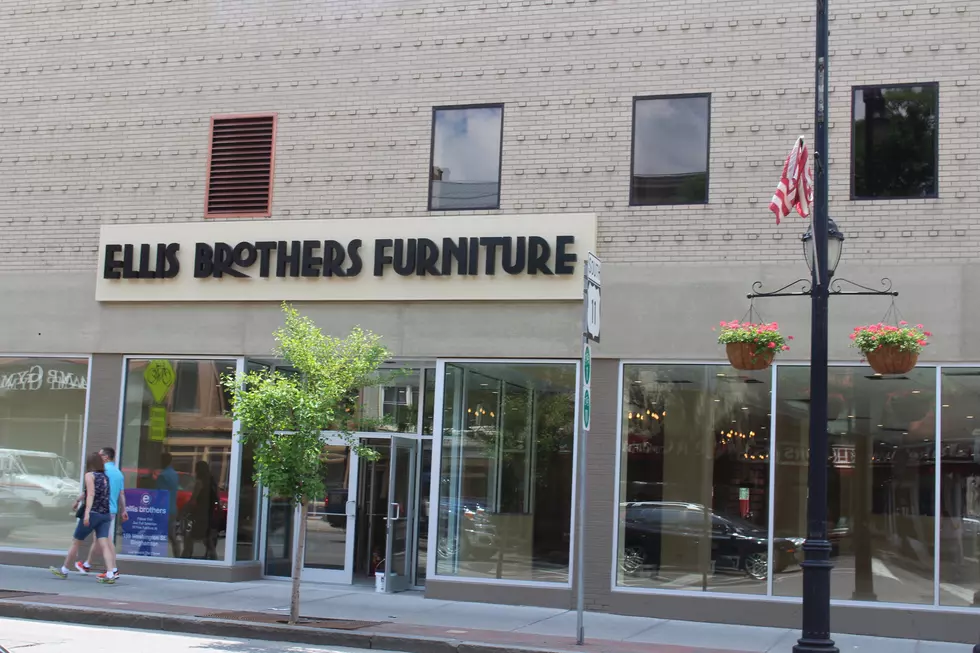 SNEAK PEEK: First Look Inside New Ellis Brothers Store
Photo: Bob Joseph/WNBF News
Ellis Brothers Furniture is making final preparations before its new store in downtown Binghamton opens to the public.
Employees and contractors for the family-owned business have been  renovating a building at Court and Hawley streets. J.C. Penney operated a store at the site for decades.
Co-owner Richard Ellis said a soft opening for the company's new facility is scheduled for Monday. A grand opening is to be held later this year.
The opening represents the culmination of a lengthy saga that started when a fire ripped through the Ellis Brothers Contemporary Furniture store in April 2014.
The company explored various options before deciding to consolidate its operations at the Court Street site.
The Ellis Brothers building at 159 Washington Street is expected to be sold. The prospective owner plans to develop apartment units at the site.
WATCH our tour of the new Ellis Brothers store as workers were preparing for the upcoming opening.