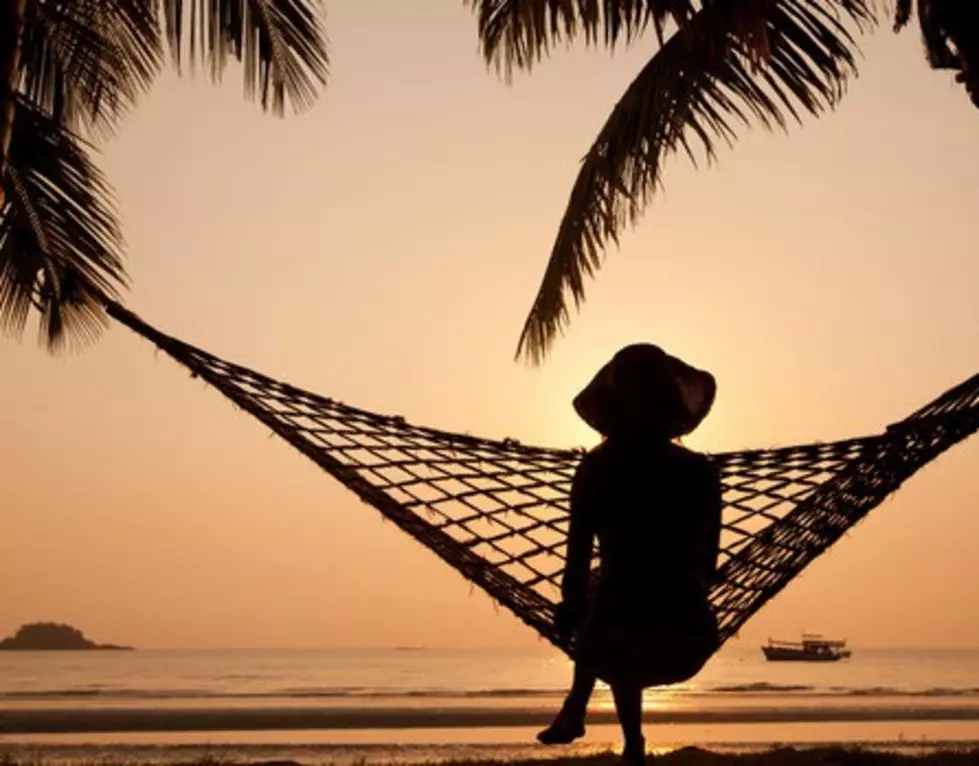 Six Places Every Woman Should Travel to by Herself
ThinkStock
I consider myself a pretty confident person and I'm all about doing things on my own. but my idea of alone time is camping out on the couch and reading a book while my husband takes our son to the park. Or getting a shower alone.
Enter your number to get our free mobile app
However, just the thought of going to dinner or to the movies by myself is enough to make my heart palpitate and palms sweat. I am the biggest scardey cat when it comes to the thought of leaving my house and doing something (other than the mundane typical things like grocery shopping or running to the post office) all by myself. It's almost as though I feel like I need someone else to go with me on more elaborate outings, almost like a security blanket.
My high school friend Mellisa is on a solo vacation in Puerto Rico and she's been posting the most extraordinary beach photos with headlines such as, "Heaven in Puerto Rico. A beach entirely to myself and a couple of dogs. Absolute perfection."
I wish I were brave enough to do what Mellisa is doing and go away for a mini-vacation by myself, but I can't even grab a meal or see a film alone without a crimpling feeling washing over me. Maybe I'm scared, or maybe it's because I think I'll feel plagued with guilt that I might enjoy something and not be able to share that joy with my husband and son.
About a dozen years ago, I can almost guarantee that most women would say that they felt the same as me, but times are changing and in big ways. As a matter of fact, more and more American women are breaking the traditional travel notions and are enjoying some peace and quiet by traveling for vacations. Alone.
According to Booking.com, 72% of women in America say they've traveled for business and for pleasure and that they've gone on the trips alone. 65% of the women who've traveled alone say that doing so gave their confidence a big boost.
So, if you're looking to decompress and boost your confidence, you might want to visit one of these six places right here in the United States that Refinery 29 says every woman should visit alone at some point in her life.
Jeff Gentner/Getty Images

Jeff Gentner/Getty Images

Maddie Meyer/Getty Images

Maddie Meyer/Getty Images

San Francisco, California

Donald Miralle/Getty Images

Donald Miralle/Getty Images

Tom Pennington/Getty Images

Tom Pennington/Getty Images

Daufuskie Island, South Carolina

Sean Rayford/Getty Images

Sean Rayford/Getty Images