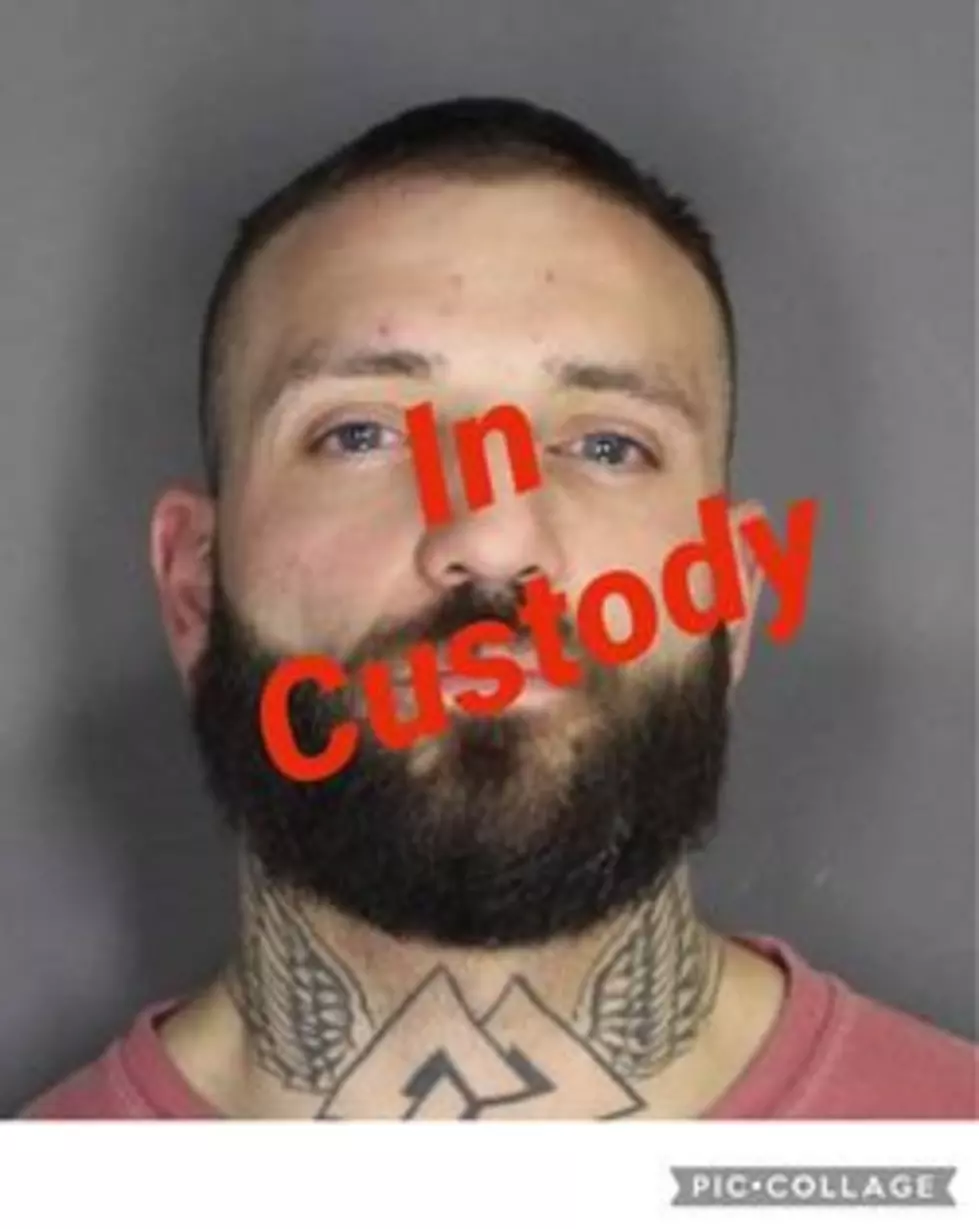 UPDATE: Wanted Man Last Seen in Tioga County in Custody
New York State Police photo
New York State Police say 32-year-old Matthew Perry of Cortland, who was considered armed and dangerous and was last seen in Tioga County is in custody and being on the run from police is not the only issue.
Troopers early April 9 announced Perry's capture.
In a statement, State Police said: Matthew O. Perry was into custody without incident in the town of Tioga.
"Police presence and fire personnel will remain in the area for several hours.  Perry's vehicle caught on fire at the dead end of Brooks Road yesterday and (the fire) spread to a vacant home and area around it.  
More will be released as it is available.  It is still an on-going investigation. "
In the original advisory Perry was described as a white man, standing six-feet, two-inches tall and weighing about 215 pounds with short-cropped dark hair, blue eyes, a full beard and mustache and a distinctive, large, winged tattoo on his neck.
Perry was wanted in Cortland for two counts of criminal contempt and aggravated family offense and authorities said he was considered suicidal.
Perry was driving a 2016 white Hyundai Sonata with the New York license plate KJY8581 that was found burning prior to the Cortland man's capture.
April 8, several police agencies were searching in Tioga County including the New York State Police SORT Team, several SWAT Teams and the New York State Police helicopter.
KEEP READING: Here are 6 foods from your cookout that could harm your dog