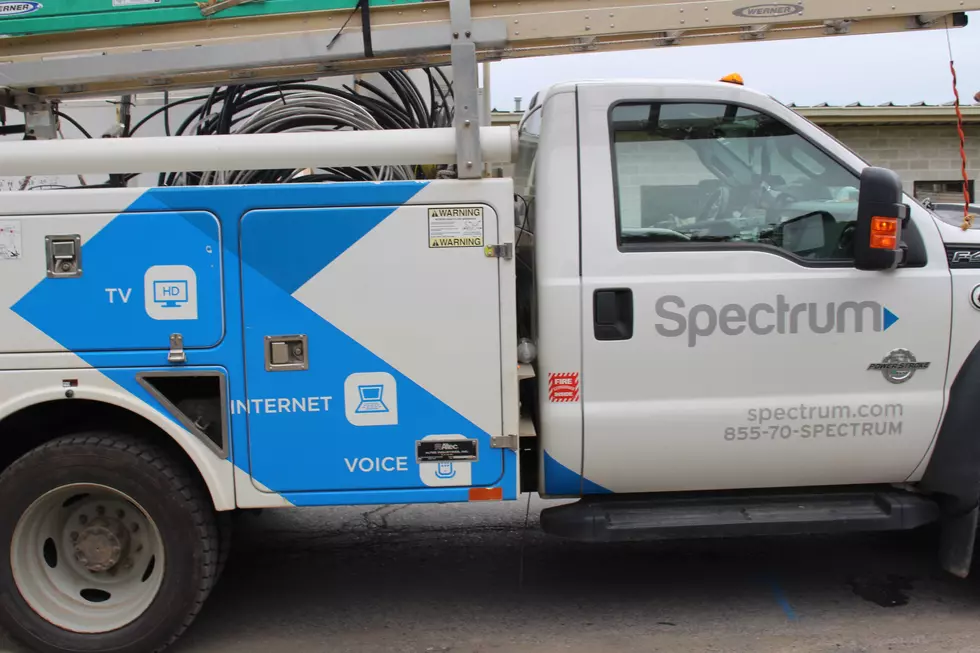 NY Regulators Move to Pull Plug on Spectrum
Photo: Bob Joseph/WNBF News
New York's Public Service Commission has revoked its approval of the agreement that allowed Spectrum to take over Time Warner Cable operations in the state.
Regulators on Friday ordered Spectrum's owner - Charter Communications - to come up with a plan to transition its New York operations to other providers.
The commission announced that Charter "made clear it has no intention" of meeting the conditions contained into its 2016 merger agreement.
The agency is preparing to go to state Supreme Court to seek more penalties against Charter for the company's "past failures and ongoing non-compliance."
In a statement, the commission accused the firm of misconduct, including repeated failures to meet deadlines and attempts to "skirt obligations to serve rural communities."
The regulators suggested Charter was interested in "just lining its pockets" rather than serving the public interest.
The commission previously has said the company has not met its obligations to improve broadband service in the state.
Charter released a statement indicating the regulatory move is related to the upcoming election: "In the weeks leading up to an election, rhetoric often becomes politically charged."
The company said it has extended the reach of its broadband network to more than 86,000 New York homes and businesses since the merger agreement with the PSC.
Governor Andrew Cuomo has publicly criticized Spectrum's owner, accusing the company of making false claims about its network.