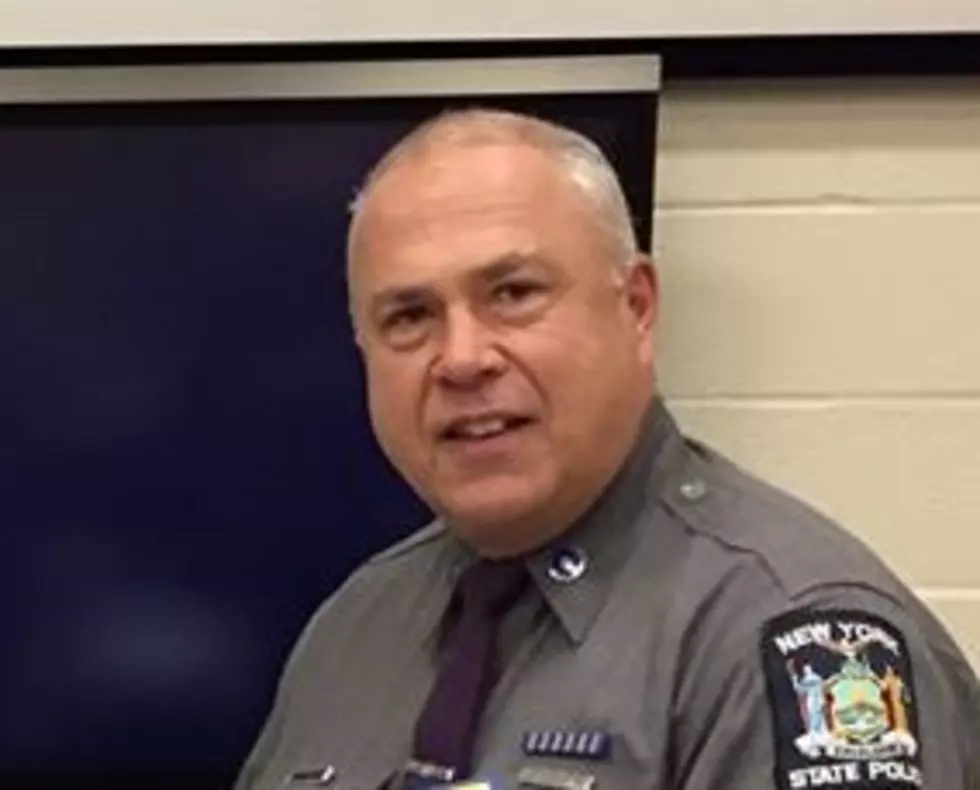 New York State Trooper Dies of 9/11-Related Illness
TROOPER MICHAEL ANSON (Photo: New York State Police)
New York State Police officials say a trooper has died of an illness related to his work near the World Trade Center site after the 2001 terrorist attack.
56-year-old Trooper Michael Anson died Tuesday morning. His death was announced by State Police Superintendent George Beach.
According to a statement released by the agency, Anson lived in Albany County. He was survived by his wife, their three children and his brothers.
After the attack on September 11, 2001, Anson was assigned to New York City to assist in the search and recovery efforts.
Anson joined the New York State Police in 1986. He served his entire career in Troop G, which is headquartered in Latham.
Anson was a school resource officer for several years in two Albany-area school districts. He also served as an academy training officer from 2012 through 2017.
For breaking news and updates on developing stories, follow @BinghamtonNow on Twitter.