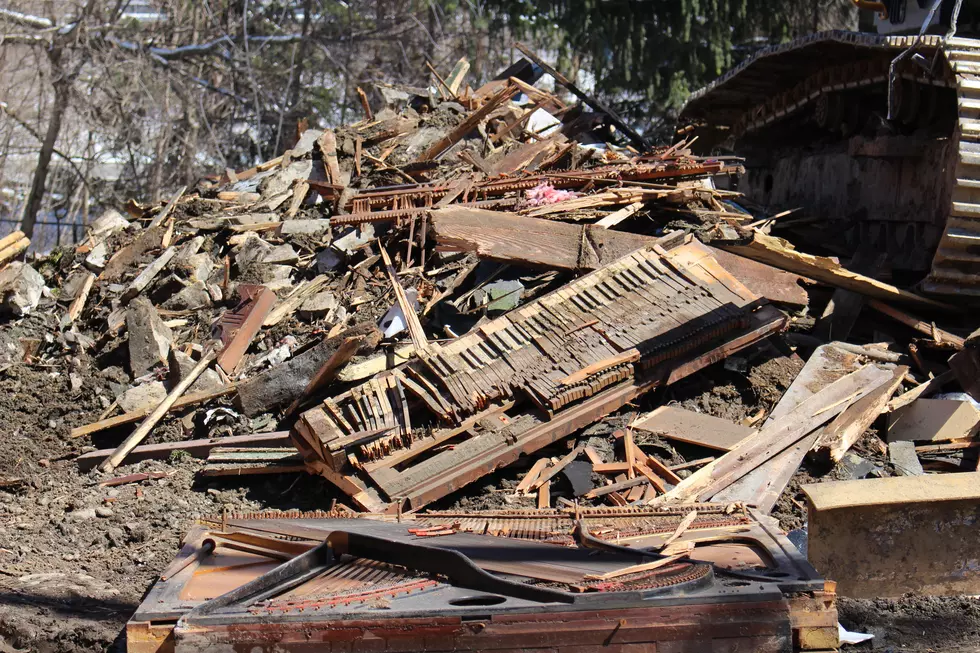 More Zombie Properties Targeted for Demolition
Bob Joseph/WNBF News]
More zombie properties in the City of Binghamton are coming down.
Demolition of a site at 31 Virgil Street on the North Side is being done to make way for new development.
That property and another property on Virgil Street are located within a few hundred feet of the Lee Barta Community Center on Liberty Street, which is to be renovated and expanded in the upcoming weeks.
City officials say the 1.13 acres on Virgil Street will be marketed for new development
The City is also planning to raze 96 Liberty Street and 644 State Street to improve neighborhoods and thwart crime.
A historic property at 4 Sturges Street is to be rehabilitated.  That home was built in 1900 and is to undergo asbestos abatement and renovation by a non-profit housing provider.
The latest demolition costs are being put at $104,600.