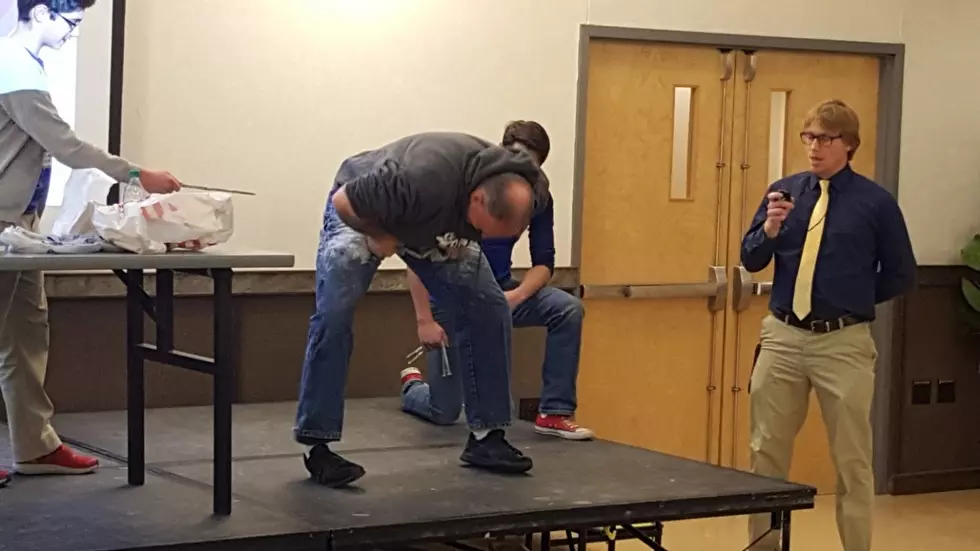 Local Lifter Looking To Break His License Plate Ripping Record
WNBF News/Roger Neel Photo
The Binghamton Rumble Ponies have announced that Bill Clark, who is a local teacher and power lifter is ready to break another Guinness World Record.
This particular Guinness World Record is currently held by... Bill Clark. Yes, Bill is preparing to breaking his own record for ripping the most license plates in half in just a mere sixty seconds.
I can't image trying to rip one license plate in half. I recently purchased new plates for my van, and have the old ones on hand. Maybe I should give it a try. Or maybe I should not, and spare cutting my hand attempting to do something that should be left to the professionals like Bill Clark. It's one thing to rip one in half, but ripping 23 or more and in just 60 seconds is mind boggling.
Bill worked with the Binghamton Rumble Ponies to use the record attempt to raise money for our front-line workers and give back to the community with a feel good event, something we all need. Also, Bill and the Binghamton Rumble Ponies will offer a commemorative shirt with the proceeds benefiting Make A Wish of Central New York.
Even the plates that Bill Clark will rip in half, will be autographed and auctioned off. According to the Binghamton Rumble Ponies press release, the baseball team will stream the Guinness World Record event on their Facebook page on Thursday August 27th beginning at 6:50 p.m.
via The Binghamton Rumble Ponies
Enter your number to get our free mobile app
18 Greatest Binghamton Mets