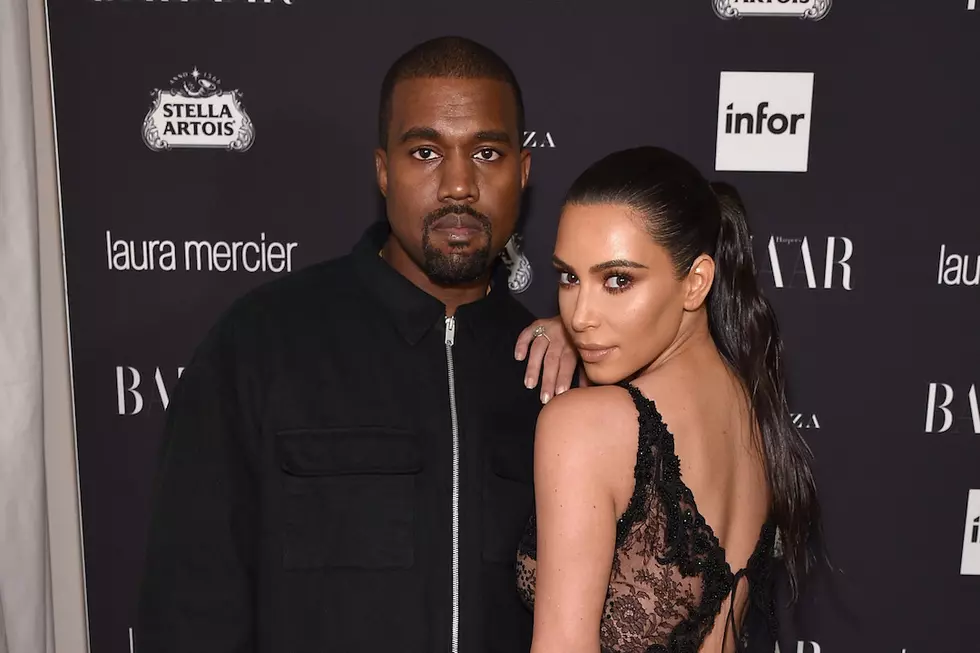 Kim Kardashian Skeptical After Kanye West Tweets 'Get Rid of Everything'
Bryan Bedder, Getty Images for Harper's Bazaar
West, who recently returned to Twitter to recall a moment he shared with Lamar Odom onstage following the NBA star's recovery from a lengthy hospital stay, explained to his over seven million followers on Tuesday how "creative ideas are your strongest form of currency," and how "everything you do in life stems from either fear or love."
"You have to protect your ability to create at all cost," West said, adding in another tweet that people should "try to avoid any contractual situation where you are held back from your ideas." Another tweet said, "distraction is the enemy of vision."
"Sometimes you have to get rid of everything," he continued before Kardashian tweeted, "Wait...EVERYTHING?!?!?!" alongside an emoji of a woman raising her hand.
West also tweeted about how "fear often causes people to be manipulative," and said, "be transparent as possible. Stop setting plays. Stop playing chess with life. Make decisions based on love not fear."
Kardashian, also on Tuesday, posted a selfie she took with West alongside the caption, "Vacay selfie (Glam by Me!)."
Celebs in 2008 vs. 2018
Copyright © 2018 United Press International, Inc. All Rights Reserved