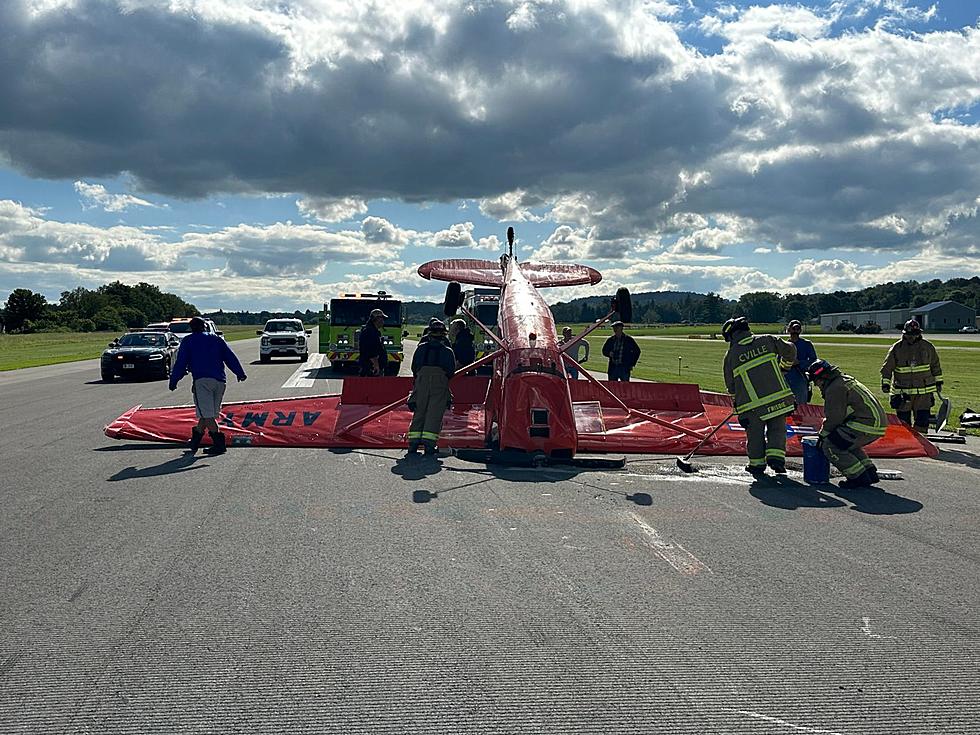 Small Aircraft Flips Upside-Down While Landing At Cortland County Airport
photo provided by New York State Police Troop C
The pilot and only occupant of a single-engine engine plane escaped a crash with only what appeared to be non-life-threatening injuries on Thursday September 14th.
According to a release from the New York State Police Troop C Commander Major Jeffrey A. VanAuken, stationed in Homer, New York, officers responded to a call  just after 3 pm, to a report of a private airplane upside-down on a runway located at the Cortland County Airport in Cortland, New York.
Also responding to the incident, was the Cortlandville Fire Department, Cortland Fire Hazmat Team and TLC Ambulance.
The airplane was described as a single-engine Cessna 305A 'Bird Dog.'  The New York State Police stated that the pilot 'self-extricated' from the plane before the  first responders arrived.
The pilot was identified as Bradley Fitchett of Ellsworth, Kansas. Fitchett was taken by ambulance to the Guthrie Cortland Medical Center. According to the New York State Police release, Fitchett was flying from Rutland Southern Vermont Regional Airport.
He was landing at the Cortland County Airport to refuel, and then to complete the flight to the state of Kansas. The incident resulted in 5-gallons of fuel spilled on the runway.
As is the case with all aircraft issues, the Federal Aviation Administration was contacted to investigate the incident.
The Tallest Peaks Of Each Southern Tier County (And A Few From Northeast Pennsylvania)
Lace up your hiking boots! Take a look at the tallest point in each county in the Southern Tier!
OUT AND ABOUT: Why We Love To Camp