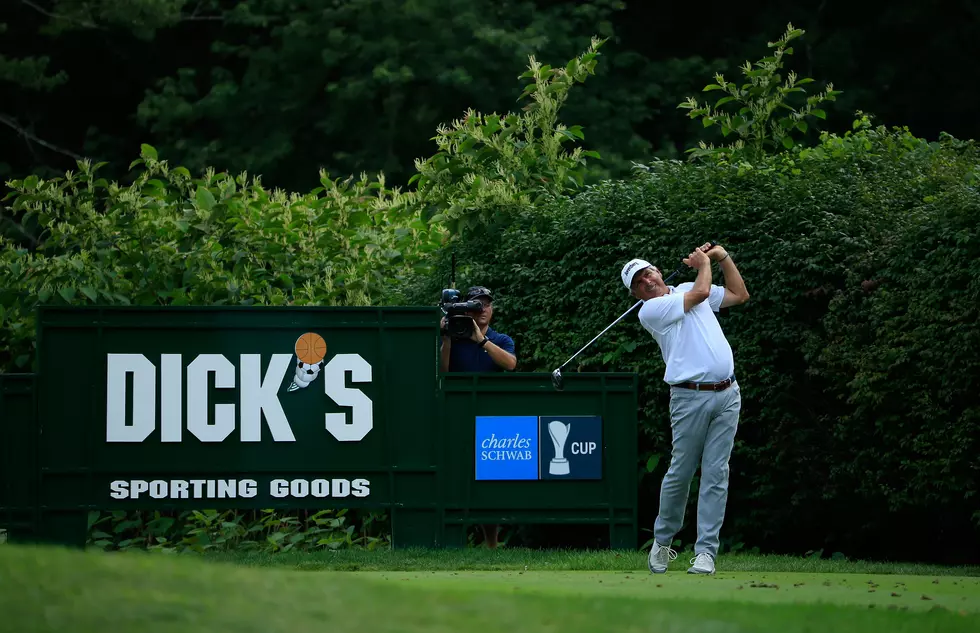 Dick's Open Brings Big Money to Binghamton
Fred Couples Photo Michael Cohen/Getty Images
According to a report by Krystal Cole of Spectrum News, the Dick's Sporting Goods Open golf tournament is expected to bring massive money to the local Binghamton economy.
The Dick's Sporting Goods Open at the En-Joie golf course is set to take over Binghamton this week, running from Wednesday through Sunday. The tournament will feature 78 golfers vying for a $2.1 million purse and on Friday, Zac Brown Band will play a concert on the 18th hole after the day of golf concludes. It's a calendar event every year for Binghamton area residents and this year is no different as anticipation starts to build this week.
According to Cole's report, The executive director of the Dick's Sporting Goods Open John Karedes estimated that the tournament would bring $16.2 million into the local economy. He told Cole "The excitement level here, not only between the staff, the volunteers, and within our community as a whole I think its great watching it build up."
That's a lot of extra money going to local businesses. And something that was sorely missed during the height of the Covid-19 pandemic when a big gathering like this wasn't possible. But as pandemic safety measures have loosened throughout the state, the Dick's Open is back and set to be as big as ever.
In addition to the local economy boost, residents of the greater Binghamton area will get live updates from the Dick's Open from Roger Neel on WNBF. And additional stories will be published on WNBF.com so you can get all your updates on how the tournament is going right here.
IN THE RECORD BOOKS: Top-Performing Southern Tier High School Football Players Of All Time
The Southern Tier has some fantastic high school football teams -- with Chenango Forks and Maine-Endwell the first ones on the minds of most people. But who are the best players from our area to grace the gridiron? Take a look...
A Lookback at Binghamton Sports
Binghamton is a city filled with culture and community. What is one piece of culture that brings the community together? Sports; and Binghamton has a long line of historic teams.