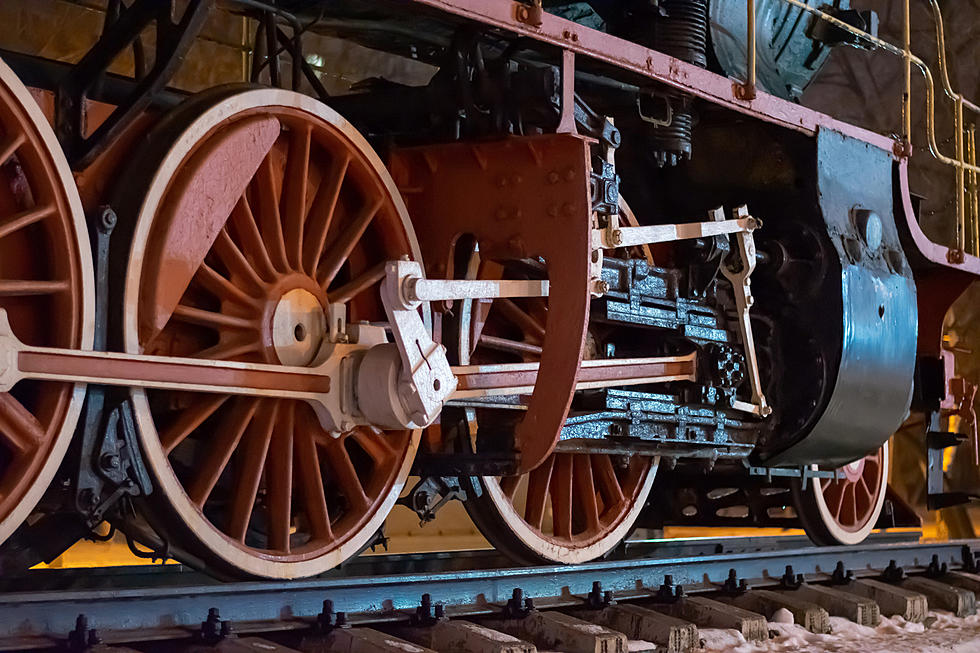 Take A Ride On The Adirondack Railroad Polar Express
ThinkStock
There is nothing quite like taking a train ride. I've enjoyed a few in my lifetime, but not as much as I'd like to.
I remember (vaguely) taking a train ride during a school trip from the Corning area to a factory that made shoes. Now, I was in elementary school in the early 1960s, and the memory of that trip mostly faded away, but I can only imagine that it may have been a trip to tour one of the Endicott-Johnson Shoe factories.
I've taken a couple of short rides on the trains stationed at the Steamtown National Train Museum in Scranton, Pennsylvania, along with visiting the museum and learning about the history of trains in Pennsylvania. That's a fun tour.
And I enjoyed a trip on the Grand Canyon Railway from Williams, Arizona to the Grand Canyon South Rim and back. That was an adventure I'll never forget. The Grand Canyon Railway features a Polar Express ride every year during the months of November and December. That sounds like a lot of fun.
But, you don't have to go all the way to Arizona to find a Polar Express-themed train ride. There is one not far from the Binghamton area. According to Travel & Leisure, the Adirondack Railroad features a Polar Express-themed ride, along with a Christmas-themed excursion as well.
Both trains depart from the Utica Union Station in Utica, New York. The Christmas Train Ride (not to be confused with the Polar Express) ride is November 24th and 25th only, featuring a ride to the Thendara Train Station in Old Forge, New York for the day.
The Polar Express train excursion runs through December 18th, 2023, departing the Union Station and heading north for a 90-minute round trip featuring hot chocolate, cookies, and a visit from Santa. Kids and adults are encouraged to wear pajamas just like in the classic Polar Express Train Ride story.
Travel & Leisure notes that the Polar Express ride features live music and a reading of the Polar Express classic, written by Chris Van Allsburg. The train features vintage train cars, including a 1955 dome car dining car, to enhance to Polar Express experience.
Glaring Continuity Errors From Popular TV Series
Stacker
scoured articles, interviews, TikToks, fan forums, and YouTube clips to compile 25 of the most glaring continuity mistakes from popular TV series.
Gallery Credit: Stacker
19 Items Absolutely Banned from Checked Bags at the Boise Airport
You may be familiar with what you can and cannot pack in your carry-on. But how familiar with items banned from your checked luggage? These are 19 of the more than 50 items that can't fly in your checked bag according to the TSA.
Gallery Credit: Michelle Heart
LOOK: See the Most Famous Musician Born the Same Year As You
Stacker
identified musicians born in every year from 1920 to 2003 and determined the most famous born the same year as you.
Gallery Credit: Stacker