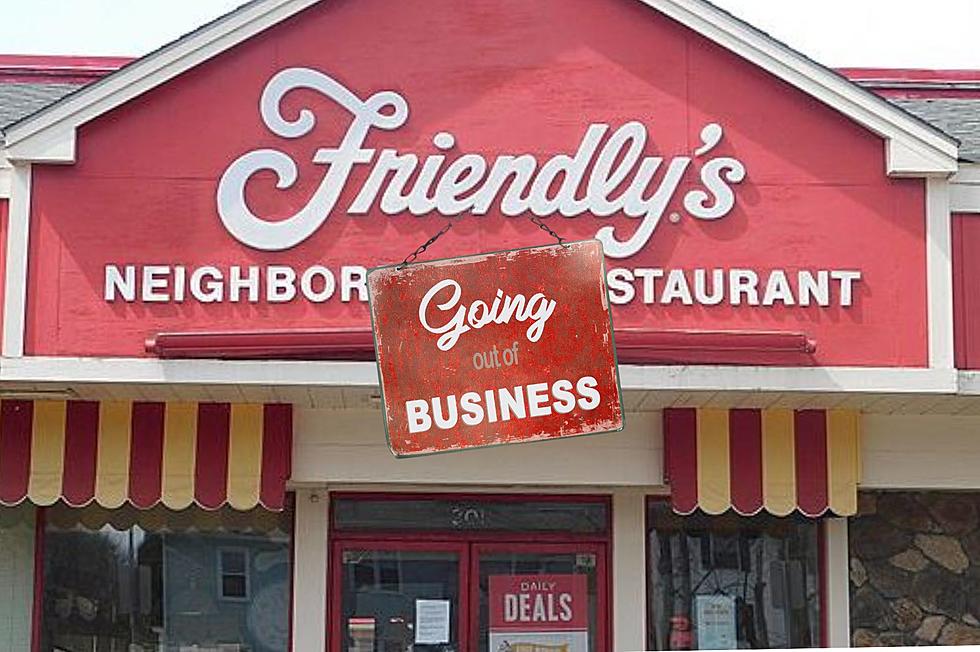 Employees: Last Friendly's in Binghamton Area To Shut Down
Kathy Whyte/Canva
Southern Tier residents knew it was inevitable that the last remaining Friendly's in the Binghamton area would be closing but hoped to be able to hold on to the much-loved restaurant (and memories made there) just a little bit longer.
Unfortunately, it would seem the time to let go has come.
Friendly's, which has been in operation for 88 years, started as a small ice cream shop in Springfield, Massachusetts in 1935. Over the years, it grew into a nationwide chain with 850 locations in 15 states.
In recent years, Friendly's has faced challenges due to a changing marketplace and competition from other restaurants. In 2019, the company announced the closure of 23 stores, with the majority of them located in New York. These closures were a result of the company's efforts to adapt to the evolving industry landscape.
The changes in ownership also played a role in the company's difficulties. The original owners of Friendly's sold the business to Hershey Foods in 1978 for $162 million. However, through the years, the company experienced multiple changes in ownership that eventually led to bankruptcy filings.
SEE ALSO: Best in the U.S. – Binghamton Restaurant Wins National Award
The most recent bankruptcy occurred in 2021 when private equity investors Amici Partners Group purchased the Friendly's chain for $1.9 million. Prior to that, in 2007, Friendly's was sold to Sun Capital for $337.2 million. Under Sun Capital's ownership, the chain lost a majority of its locations and was unable to recover from this setback.
As of August 3, 2023, there are only 119 Friendly's locations still open, and the closure of the Friendly's on Harry L Drive in Johnson City as reported by employees, will bring that number down to 118.
READ MORE: 10 Places in Broome County To Satisfy Your Mac & Cheese Craving
Employees at the Johnson City location say that they were informed by village officials, not their corporate office, about the closure on September 24. Townsquare Media has attempted to make contact with the Friendly's corporate office multiple times over the last few weeks but has been met with silence.
Breakfast in the Southern Tier – The 18 Top Rated Spots You Must Check Out
From diners to cafes, bakeries to restaurants, Yelp users have rated these places the top spots to get breakfast in the Southern Tier. Remember, if you don't see your favorite breakfast spot on this list, you can help them out by leaving them a good rating and review on Yelp, and maybe next time they'll land on the top 18 list!
Ranked: Broome County's Best Pizza
If you're from Broome County, you know how fierce the great pizza debate is. Are you a Nirchis fan, or are you team Brozzettis? No matter how many of these pizzas you enjoy, deep down everyone has their favorite.
To finally put the pizza dispute to rest, we've turned to Yelp! To tell us who REALLY is Broome County's Best Pizza...
Will your favorite pizza place make the list? Did Yelp! Leave anything out?