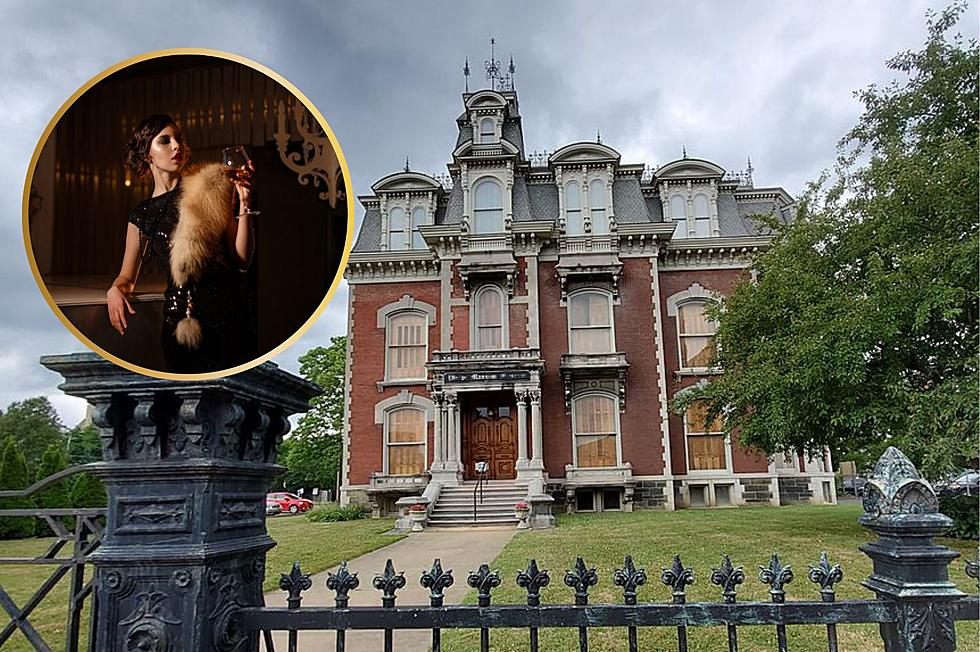 Phelps Mansion Brings Roaring Twenties Fundraiser to Binghamton
Bob Joesph/Canva
Experience the glamour and intrigue of the Roaring Twenties while supporting a worthy cause at Binghamton's Phelps Mansion!
Prepare to be whisked away to the enchanting era of the Roaring Twenties at the Speakeasy Fundraiser hosted by the Phelps Mansion Museum on Friday, September 29 from 7 p.m. to 10 p.m. This one-of-a-kind event promises an evening of charm, live jazz melodies, and a cause worth celebrating.
Upon stepping through the doors of the historic Phelps Mansion in Binghamton, guests will be immersed in the ambiance of a hidden speakeasy from the Prohibition era. From perfectly crafted cocktails to soulful music, every detail has been meticulously arranged to transport you back in time.
The highlight of the evening will be the live jazz performances. Lose yourself in the infectious rhythms of talented jazz bands as they bring to life the classics of the era. Whether you prefer to dance the night away or simply revel in the nostalgic atmosphere, the live music promises to elevate the evening to new heights.
Speaking of cocktails, prepare to indulge in signature Prohibition-era drinks that pay homage to the iconic libations of the Roaring Twenties. Expert mixologists have mastered the art of concocting these vintage cocktails, offering a taste sensation like no other. For those who prefer wine, beer, or soda, a cash bar will also be available.
As part of the event, guests will have the opportunity to participate in a 50/50 raffle, where all proceeds directly support the Phelps Mansion Museum.
Additionally, attendees will have the chance to explore the historic mansion through exclusive guided tours offered during the fundraiser.
By becoming part of this speakeasy fundraiser, you'll not only enjoy an unforgettable night but also contribute to a meaningful cause. Every dollar raised will make a positive impact, enabling the Phelps Mansion Museum to continue its vital work in preserving history and promoting cultural heritage in Binghamton.
To secure your spot at this fun event, tickets can be purchased by calling 607-722-4873. All guests must be 21 years or older to attend.
10 Reasons We're Thankful to Live in Binghamton
Living in Binghamton is great but don't just take our word for it. A group of people both lifelong and somewhat new residents recently sat down to talk about what they love about living in Binghamton. These were the top ten answers.
Five More Reasons To Love Binghamton
The 10 Commandments of Binghamton, NY
Every area has their spoken & unspoken rules, ethics, and principles; and just like the biblical 10 Commandments, Binghamton has some too.
Here are the 10 Commandments of Binghamton, NY...