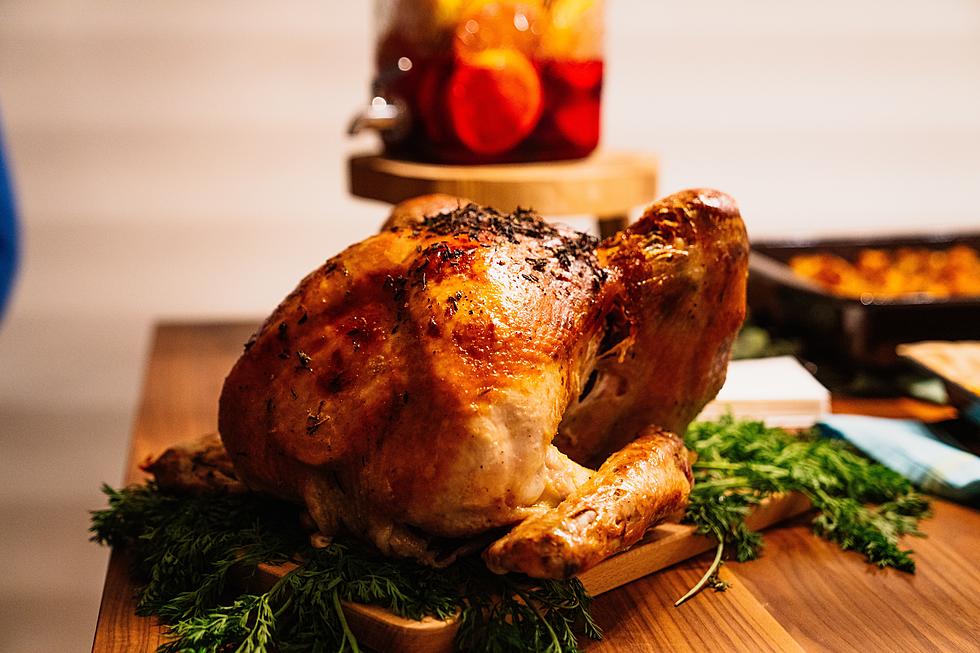 Cooking Your Turkey Correctly Can Make All The Difference
Claudio Schwarz via Unsplash
Thanksgiving is about giving thanks, getting together with friends and family, Black Friday deals, and of course the turkey to eat for Thanksgiving. The last thing that anyone wants is for something to go wrong.
The turkey is what we look forward to eating the most for our Thanksgiving meal, and every year someone is trying to cook or deep fry it for the first time. If it's not handled or prepared properly, then food poisoning could be the guest of honor.
Cooking A Fresh Turkey For Thanksgiving
Turkey (as well as all other meats) have to be thawed and cooked within a certain temperature range so that the bacteria doesn't grow. If you are cooking a fresh turkey, you need to buy it within a day or two of cooking it...so buy it now.
Put it in the refrigerator immediately and make sure the refrigerator is set at 45 degrees or below. The time that it takes to thaw depends on its weight and the way that you cook it. Here are some recommendations from the Broome County Health Department.
Cooking A Frozen Turkey For Thanksgiving
When cooking a frozen turkey, make sure it is frozen solidly. Don't thaw a frozen turkey at room temperature because the higher temperature can bring disease-causing bacteria.
The way you should thaw the turkey is in the refrigerator. Allow 24 hours in the frig for every 5 pound of turkey. If time is an issue, you can thaw it with cold running water. A 12 pound turkey takes about six hours to thaw. in cold water. A larger bird (20 to 24 pounds) take about 12 hours.
Don't forget to remove the turkey's neck and giblet pieces once it's thawed. Wash it inside and out with cold water and it's better to cook the stuffing outside the turkey. Also wash everything that touches the uncooked turkey with hot, soapy water.
You should read the label for cooking instructions and check the temperature with a food probe thermometer. The internal temp of the center of the meat, away from the bone should be at least 165 degrees.
How Long Can You Store The Thanksgiving Leftovers
For most of us, this is the most important part...the leftovers. So how long will the Thanksgiving leftovers be good? When storing the leftover turkey, remove it from the bone and refrigerate it within two hours of cooking.
You should eat the leftover turkey of stuffing with 3 days. The leftover gravy will last for 1 or 2 days. Uh-oh, I know I've defeinetly eaten the turkey and stuffing past those dates. How about you?
If you still have questions, you can always call the Butterball Turkey Hotline at 1-800-BUTTERBALL (1-800-288-8372) or the Broome County Health Department at (607) 778-2847.
If you are looking for something different to eat for breakfast on Thanksgiving then see what John suggests below.
Want Something Different For Breakfast on Thanksgiving? Try This Recipe for shakshuka!
LOOK: Here Are the 25 Best Thanksgiving movies of all time