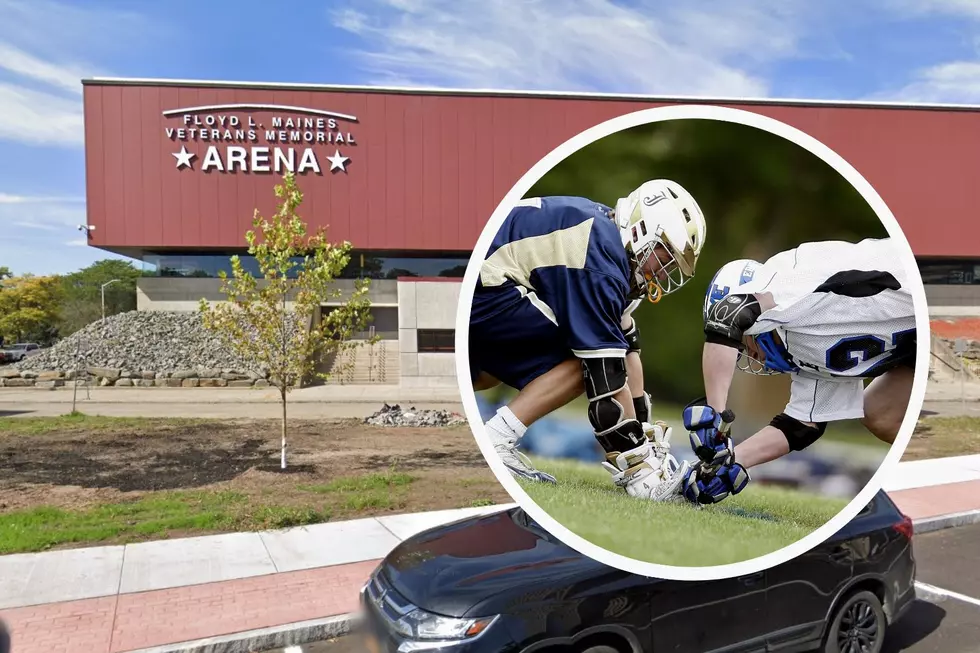 Binghamton Welcomes One of the 'Fastest Growing Sports' with a New Professional Team
Google Maps/Canva
I'm a big sports fan and love all the teams that we have in Binghamton, including the Binghamton Black Bears (hockey), the Binghamton Rumble Ponies (baseball) and the Binghamton Bulldogs (basketball). If you're looking for a football fix, we even have the Binghamton Stallions.
Now we have another new professional sports team coming to Binghamton and it involves one of the fastest-growing sports in the USA...Lacrosse. The Binghamton Bombers will be taking off as part of the Professional Box Lacrosse Association (PBLA).
Up in the sky, is that a bird? a plane? Nope, it's even better, beginning in December the Bombers will be flying to the Visions Veterans Memorial Arena. The Binghamton Bombers are ready to take flight and take the league by storm.
Professional Lacrosse Coming To Binghamton
They will be anchored by Jake Lazore, the first overall draft pick in the PBLA draft. Lazore was the USA bronze medalist goalie at the 2019 World Indoor Lacrosse Championships and he's officially a BOMBER!
The Binghamton Bombers officially begin their season at home against the Renegades on December 30th. What a great way to end the year and fly into 2023. You can see their entire schedule here.
Does their opponents think that they could really run and hide? WE DON'T THINK SO! By the time you hear them...It'll be too late. It's going to be bombastic so engage stealth mode as the Bombers will be taking off beginning in December.
Road Trip! Sports Halls of Fame and Museums Are Everywhere in Upstate New York
Warm weather means road trips. And there is no better road trip in Upstate New York than to visit the many sports halls of fame and museums in the region. From the Hudson Valley to Western New York you will find museums and halls of fame dedicated to boxing, horse racing, baseball, stock car racing, fly fishing, and many other sports. Here are 8 of the best in Upstate New York.
WOW! Did You Know This? The 20 Most Iconic Athletes Born in Upstate New York
If you think upstate New York isn't a premier sports location, you're wrong, There have been many athletes born in the region -- many of which are legends in their respective sports.