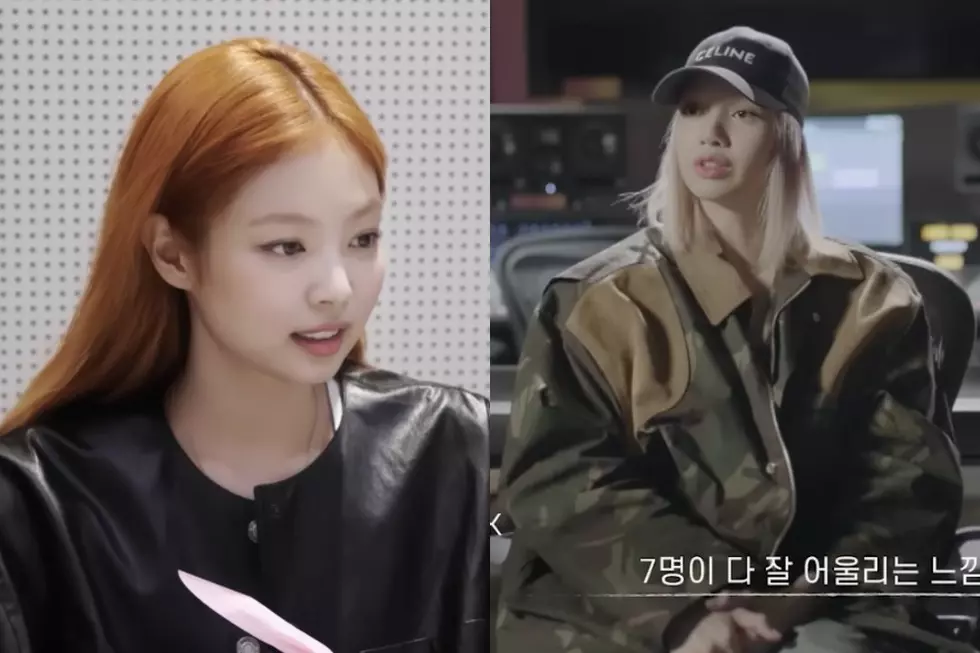 Blackpink's Jennie and Lisa Are Mentors for Upcoming Girl Group BABYMONSTER
YouTube
A new girl group from YG Entertainment is coming this year, and Blackpink's Jennie and Lisa have served as mentors for the seven-member group.
According to a YouTube video announcement, the group is set to debut in 2023.
Jennie assisted the group with performance and rap expertise, while Lisa lended her dance talent to the up-and-comers.
In the video, Lisa is seen sitting in a studio with a cap and jacket on. She said, "All 7 members go well with each other."
"They're really good overall," Jennie agreed, also seen sitting in a studio.
An executive producer for the company shared that the group has been in the works for the past four years, undergoing monthly evaluations before reaching their final form.
"I really hope they become 'stars that will shock this world,'" he said. "You can think of them as a baby who has the YG genes."
YG Entertainment was created in 1996 and has produced iconic groups like Blackpink, 2NE1, iKon, Big Bang, and "Gangnam Style" singer Psy.
The announcement has over 10 million views on YouTube.
Now, after the teaser video, fans are buzzing over the new group.
"Im a [Blackpink fan] and patiently waiting to see what this group will [give].. it actually depends on the song too, if the song is good for me i would listen to their other music and tuned in," someone commented on YouTube.
Another person added, "Can't wait for their debut, my expectations are high."
"Anyone else think this might be a hint on their possible sound or image. I'm getting old school hip hop vibes," a fan tweeted of the teaser.
Plus, fans expressed their pride and admiration for Jennie and Lisa as mentors.
"You know you made it when you're sharing your talent with others. My dear #LISA you will always be famous and respected for who you are," a fan said on Twitter.
Another fan said, "Anyway not that anyone cares but my thoughts on babymonster are i'm kinda out of k-pop now so no new groups for me but i will always support a [girl group] especially considering the weird misogynistic hate already starting towards them and i'm hoping we'll get to see blackpink being seniors."
Most Unique K-Pop Light Sticks Ever
From magical scepters to baseball bat, here are some of the most unique and fun K-pop light stick designs.