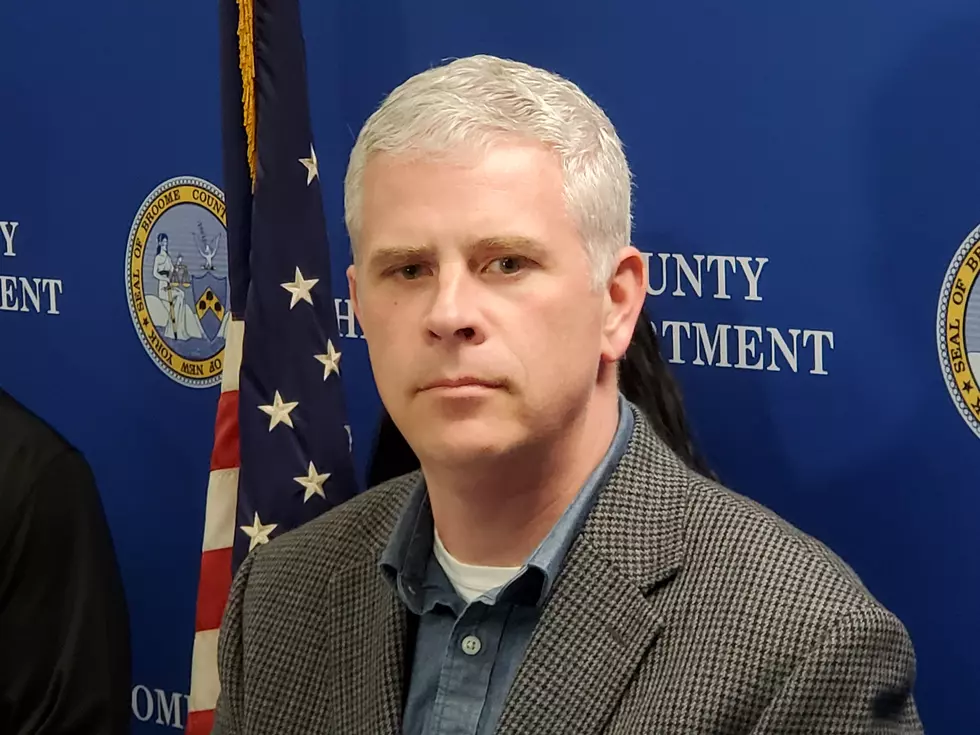 Garnar to Trump: Broome County Needs Tests and Equipment
Photo: Bob Joseph/WNBF News (file)
Broome County Executive Jason Garnar is pleading with President Trump for coronavirus test kits, respirators and protective equipment.
Speaking Friday afternoon, Garnar noted local hospitals are restricting testing to the most critically ill patients and for healthcare employees. He said "that's absolutely ridiculous."
The county executive said "we need thousands of these tests." Right now, he said, the county has hundreds.
Garnar said the shortages are "because the federal government has not mobilized" all of its resources "to get the supplies that we need."
The county executive said "if the president hasn't heard that, now he has."
In addition to tests, Garnar said masks, respirators and other types of equipment are needed. He said "we're facing shortages" in the coming weeks and the issue is "critically important."
Garnar said "we need to get this stuff now." He said this "should have happened last week."
For breaking news and updates on developing stories, follow @BinghamtonNow on Twitter.