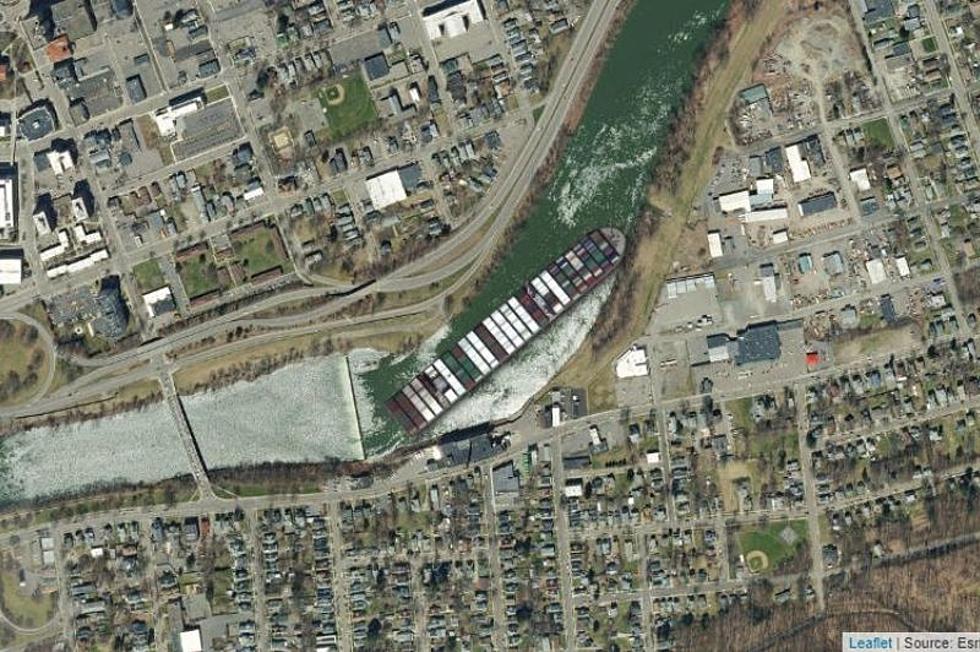 From Suez To Southern Tier: See Pics Of 'Ever Given' Stuck In Our Area [GALLERY]
via Ever Given Ever Ywhere
How do you get a huge container ship stuck in the Suez Canal? Very carefully. Well, after almost a week, the Ever Given container ship is now free to resume its course, along with all the other ships that have been backed up due to this little incident.
The situation sure captivated the attention of the world, and now there's a website called Ever Given Ever Ywhere that allows you to place the Ever Given ship wherever you want on the planet (not in reality of course), with the use of a cool tool that allows you to enlarge or shrink the boat to fit whatever location you drop it in on.
We couldn't just leave this alone. We had to give it a try with a bunch of different locations in the Southern Tier like the parking lot of the Oakdale Mall, the Broome County Airport, the Susquehanna River and the Whitney Point Lake among others. So for your enjoyment, here is what the Ever Given container ship would look like lodged in various local locations. Thanks Ever Given Ever Ywhere for the fun!
Ever Given In New York's Southern Tier
Add These To Your Southern Tier Bucket List