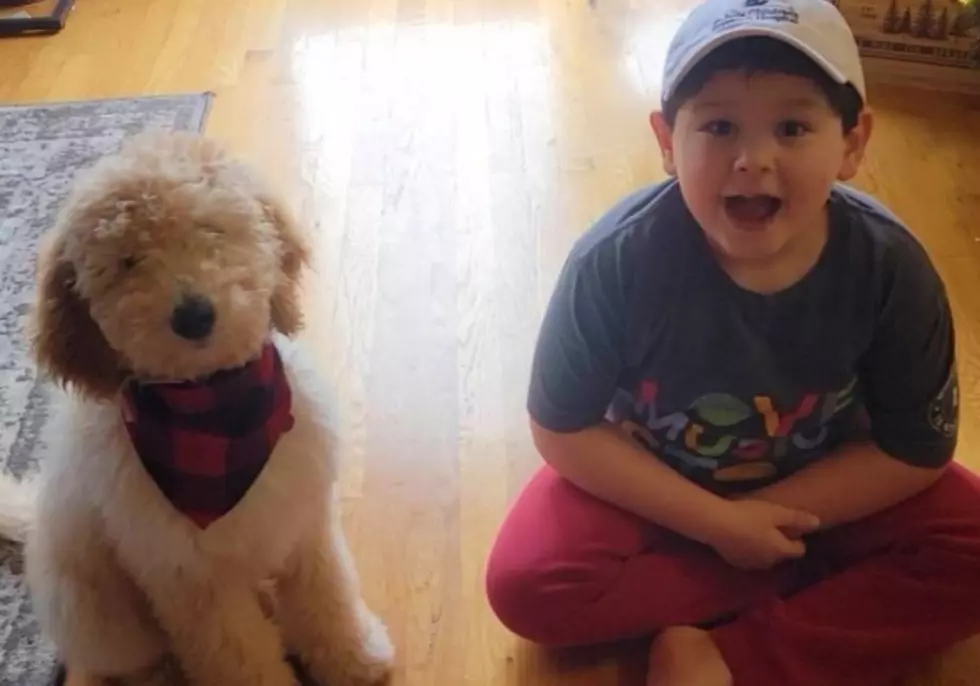 Seven-Year-Old Wishes for Donations to St. Jude To Celebrate His Birthday
Traci Taylor
My husband and son have birthdays within a week of mine and we always celebrate by making memories on a super fun birthdays weekend adventure.
We've been to Montpelier, Vermont, Lancaster, Pennsylvania, and even Ottawa, Ontario, Canada. Every year, we save our pennies to travel someplace new and play tourist, exploring all secret places, swimming in the hotel pool, and ordering room service. In 2021, our travel plans came to a stretching halt because our son had to have surgery at Upstate Golisano Children's Hospital in Syracuse.
When my husband and I sat down with our son and explained about his surgery and not being able to travel, John was momentarily sad and then he perked up. John chatted about how he knew a lot of kids treated at Upstate Golisano are also St. Jude patients.
READ MORE: Grandma's Mac and Cheese – A Comforting St. Jude Story
Then, he jumped up and threw his arms in the air saying we should give the money we saved for our trip to the kids at St. Jude Children's Research Hospital instead. My husband and I looked at our son with our jaws open and asked him to repeat what he'd just said because we were absolutely floored.
Although our family was already Partners in Hope, we did send a check to St. Jude, written for the amount of money we didn't spend on our trip. My son's only request was that one day we can take him to St. Jude so he "can meet the awesome kids."
This year, our birthday adventure is back on, but my son has been collecting cans and bottles all year so we can send extra money to St. Jude and when I asked him what he wanted for his birthday this year, he named off a couple of toys and then said he really just wanted the kids at St. Jude to get better.
You can help the dreams of both my son and the kids at St. Jude Children's Research Hospital come true by making a donation to celebrate my little guy's birthday.
For just $19 a month, you can help St. Jude save the life of a child.  Help us help St. Jude Children's Research Hospital. Make a donation by calling 800-372-4999 or donate at this link: www.stjude.org/radio/whwk.