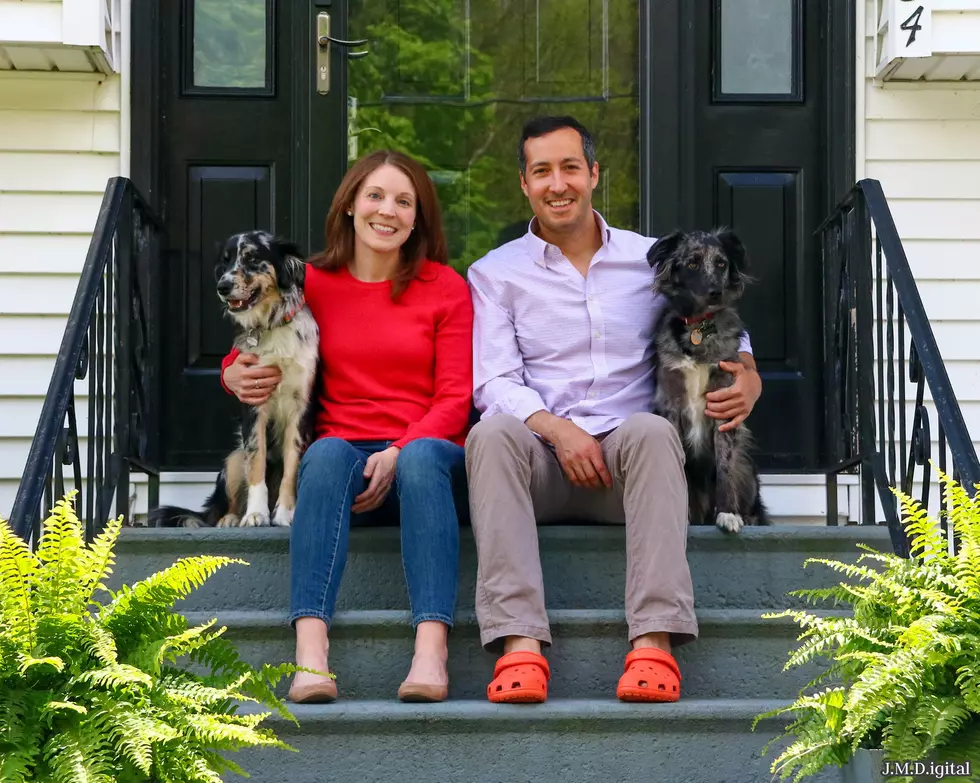 Endicott Man Capturing People's 'Porch-Traits'
Photo Credit: Jeremy Donovan Digital
Over the past two months, I've seen stories like this in other cities across the United States. I was thrilled to see that a local man started doing it here in the Triple Cities.
If the name Jeremy Donovan sounds familiar to you, or you see his picture and wonder where you know him from, he was the longtime Sports Director at Fox 40 WICZ. Donovan is now the Athletic Video Production and Digital Media Coordinator at Binghamton University.
Since the coronavirus outbreak began in March, Donovan, like most of us, has had a little more spare time on his hands. One of his hobbies is photography. In fact, he has his own photography business called Jeremy Donovan Digital.
A couple of weeks ago, Jeremy's mother asked him to take photos of her and Jeremy's dad. After seeing how the pictures of his parents turned out, his mother suggested that he offer to take "socially distant" portraits of other families on their front porches. Jeremy took to Facebook with a photo of his parents and offered to take other family photos for free, and the requests have been coming in ever since.
Enter your number to get our free mobile app
Donovan said he really enjoys it because photography is his hobby and it's nice to get out and talk to people after not having much of a social life for the last 10 weeks. He says each photo shoot takes between five and ten minutes, which is usually followed many more minutes of conversation.
While he's taking the photos, he stays within the social distancing guidelines. You can find out more information about the "porch traits" here, and if you're interested in having your family's photos taken, reach out to Jeremy, and if he has the time, he may schedule your photo shoot.
'PORCH-TRAITS': Endicott Man Taking Socially Distant Portraits For People
SEVEN SIMPLE WAYS TO COPE WITH ISOLATION