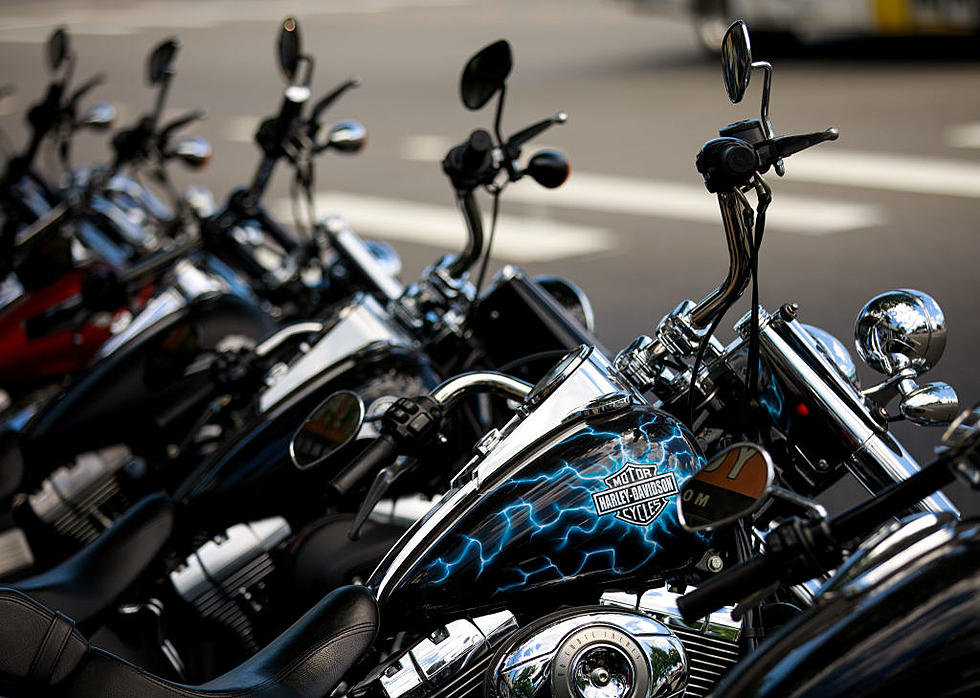 Deadline This Week For Motorcycles In New York State
Getty Images
If you or someone you know owns a motorcycle that is registered in New York State, there is a deadline looming that you need to be aware of.
The DMV in New York State says all motorcycle registrations expire on April 30th and must be renewed by then. Motorcycles also must be inspected once a year at a licensed station.
Motorcycles in New York are registered for 1 year, and registrations expire on April 30.

If you register your motorcycle with less than a full year remaining until the statewide expiration, you'll still be responsible for the full year's registration fee—even if you register in March or April.
More information on how to renew a motorcycle registration can be found by visiting dmv.ny.gov.
The weather was perfect over this past weekend and there were motorcycles everywhere! Since we have been cooped up or dealing with the cold and rain, drivers may not be used to seeing motorcycles back on the road. There is a saying; "look twice and safe a life". This makes plenty of sense not only because of the amount of motorcycles on the road, but for kids on bikes as well.
We have a 5-year-old son who is learning to ride his bike and the biggest thing I am trying to get him to learn is to never trust that someone driving sees you. They could be turning, pulling out of a driveway or distracted and not see you. The same is true for motorcycles. The good weather is here and although we may see a back and forth in temperatures, bikes are out and it's time to pay more attention.
Cars And Coffee Car Show
Every month car lovers unite at the Cars and Coffee event at Wimbledon Lanes in West Seneca.
PICTURES: See Inside Betty White's Spectacular Oceanfront Estate
The late Betty White's oceanfront estate in California is for sale after her death, and pictures show a stunning property fit for one of the most beloved entertainment icons of all time. The 4-bedroom, 4.5-bathroom, 3,621-square-foot estate is asking just under $8 million.
See Inside 'Die a Happy Man' Hitmaker's Historic Compound
"Die a Happy Man" songwriter Sean Douglas has sold his stunning estate in California, and pictures show a blend of history and luxury.