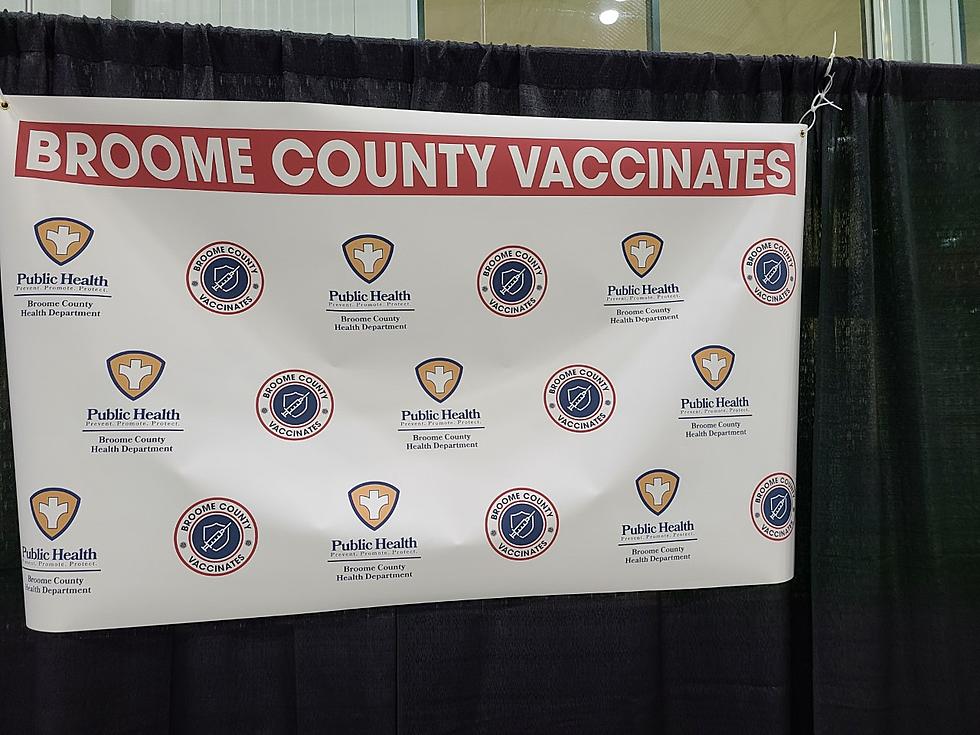 COVID Vaccines Available at Several Broome County Locations
Kathy Whyte/ WNBF News
New York Governor Andrew Cuomo is crediting more people getting vaccinated against COVID-19 for continuing to bring down the state's positivity rate.
May 2, the Governor announced New York's positivity rate was at 1.49%, the lowest since October 28.  The number of New Yorkers being hospitalized due to the coronavirus and those in intensive care continues to trend downward.  There were 33 residents in New York who reportedly died Saturday due to COVID-19.
Broome County has several options for residents to get COVID-19 vaccinations over the next several days.
Johnson & Johnson one-dose vaccines are available at the SUNY Broome Ice Center mass vaccination center May 3, May 6 and May 7 as well as at the American Legion in Whitney Point on May 12.  The first dose of the Moderna COVID-19 vaccine will be available at the Broome County Health Department on Front Street in the City of Binghamton on Thursday, May 6 and May 13.  Go to www.gobroomecounty.com for more information and to make an appointment.
While the governor and local officials point to vaccinations as a key to bringing down deaths and hospitalizations, residents keeping up on wearing masks and socially distancing are pointed to as the main reason infections have been slowly going down.
'PORCH-TRAITS': Endicott Man Taking Socially Distant Portraits For People