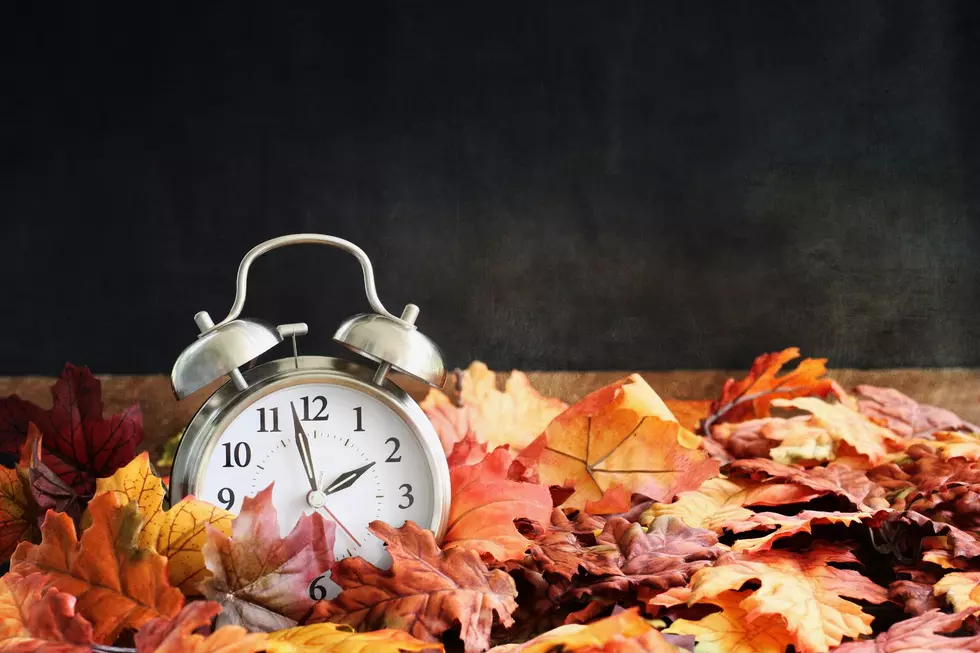 Could This Weekend Be The Last Time New Yorkers Set Clocks Back An Hour?
Canva
It throws off your sleep, your schedule, and just about everything else in your life. Could setting your clocks back soon be a thing of the past?
This weekend, Daylight Saving Time for 2022 officially comes to an end at 2 am Sunday, November 6th. So before we go to bed Saturday, we will go through the annual ritual of setting our clocks back an hour. And then throwing our sense of time into disarray!
You are probably familiar with the old saying that you gain an extra hour of sleep when Daylight Saving Time ends every fall and you set your clocks back. Or I remember back in my college days, you gain an extra hour to party. But as most of us have found over the years, falling back and springing ahead, the one-hour movement of time twice a year, is more than anything just inconvenient.
From throwing your natural sleep cycle out of whack to no daylight at the end of the day during the winter months, there is little to love about the annual jockeying of our clocks and the whole practice seems out of date at this point. And apparently, federal legislators feel the same way.
US Senate Passes Legislation For Permanent Daylight Saving Time
According to Reuters, back in March, the United States Senate passed legislation that would make Daylight Saving Time permanent when clocks go ahead one hour in the Spring of 2023. The Sunshine Protection act would keep us on one-time standard year-round, but still needs approval in the House of Representatives and then for the President to sign off.
According to Reuters there are various arguments for and against the permanent change. While some feel the hour of daylight in the morning is safer for kids going to school while others feel having it at the end of the day will spur more economic activity as people will be able to do more at night.
This one has obviously been on the back burner for a spell, but with the next potential end of Daylight Saving Time looming in the fall of 2023, there is still plenty of time for this one to get pushed through - forever keeping our extra hour of daylight at the end of the day.
Stunning Listener Shots Of Upstate NY Peak Foliage
Everyone has their goto leaf-peeping spot! Check this gallery of amazing foliage shots from all over the Capital Region and Upstate New York.
15 Fall Things People in Upstate NY are Most Passionate About!