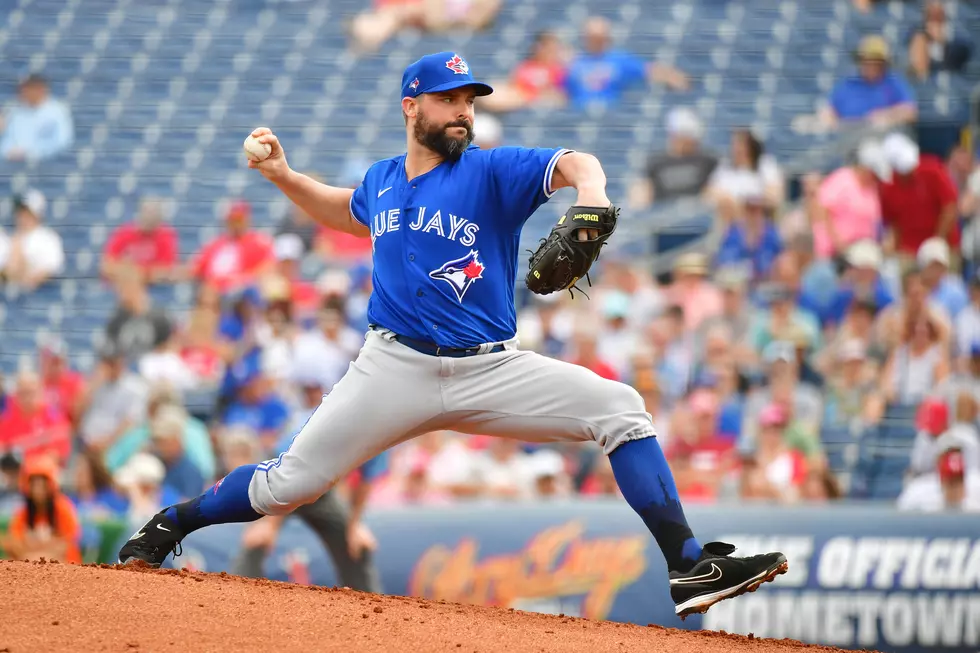 The Toronto Blue Jays Need A Home For 2020, Why Not Binghamton?
Julio Aguilar Getty Images
Major League Baseball's shortened season starts today. As of right now, the Toronto Blue Jays do not have a home stadium to play their 30 games in.
The Blue Jays usually play at Rogers Centre in Toronto. Officials there won't allow the team to play their due to coronavirus concerns. The Pittsburgh Pirates offered to share PNC Bank with the Blue Jays, but PA Health officials there won't allow that because of a recent rise in coronavirus numbers in that county.
So where are the Blue Jays going to play? I think Binghamton needs to reach out to the Toronto Blue Jays and offer them use of NYSEG Stadium.
I think it would be perfect. We have a relatively low number of positive Covid-19 cases. The baseball players are being tested all the time so their presence should not cause that number to rise.
The stadium itself is small, but the field is not. When the MLB was first talking about holding a season this year, one of the plans was to have all the teams play all their games in Arizona. They would have been using any field that was available. I'm sure NYSEG Stadium is close in size to the stadium the Blue Jays use for Spring Training.
If the Blue Jays were to play here, there would be massive benefits for Binghamton. The Blue Jays will need a hotel to put up the entire team and coaching staff so that would help at least one of the struggling Binghamton area hotels. And for 30 games, there will be another Major League Baseball team in the Binghamton area, the New York Yankees included, that would also need a hotel to stay at so maybe that would help two hotels.
Players will probably be confined to their hotel rooms when they're not playing which means a lot of takeout from local restaurants would be delivered to the hotels. The city and the Binghamton Rumble Ponies would be able to make money off Toronto by charging them rent.
And having 30 Games broadcasted live to Toronto, across the United States, and across the world on TV and radio, what help gain exposure for Binghamton. And once the Coronavirus pandemic is over, we may see die-hard Toronto Blue Jay fans visit Binghamton to see the stadium where their team played for the 2020 season.
I think John Hughes, owner of the Binghamton Rumble Ponies, Mayor Rich David, and County Executive Jason Garnar, should reach out to Governor Cuomo just to make sure he doesn't put the kibosh on it, and then reach out to the Blue Jays organization. Hey, you never know. And even it they say no, the news of Binghamton offering the use of the stadium may still get the town some publicity.
Enter your number to get our free mobile app
I know they won't change their name for the season, but we here in Broome County could refer to them as the Binghamton Blue Jays. It's got a nice ring to it, doesn't it?
18 Greatest Binghamton Mets