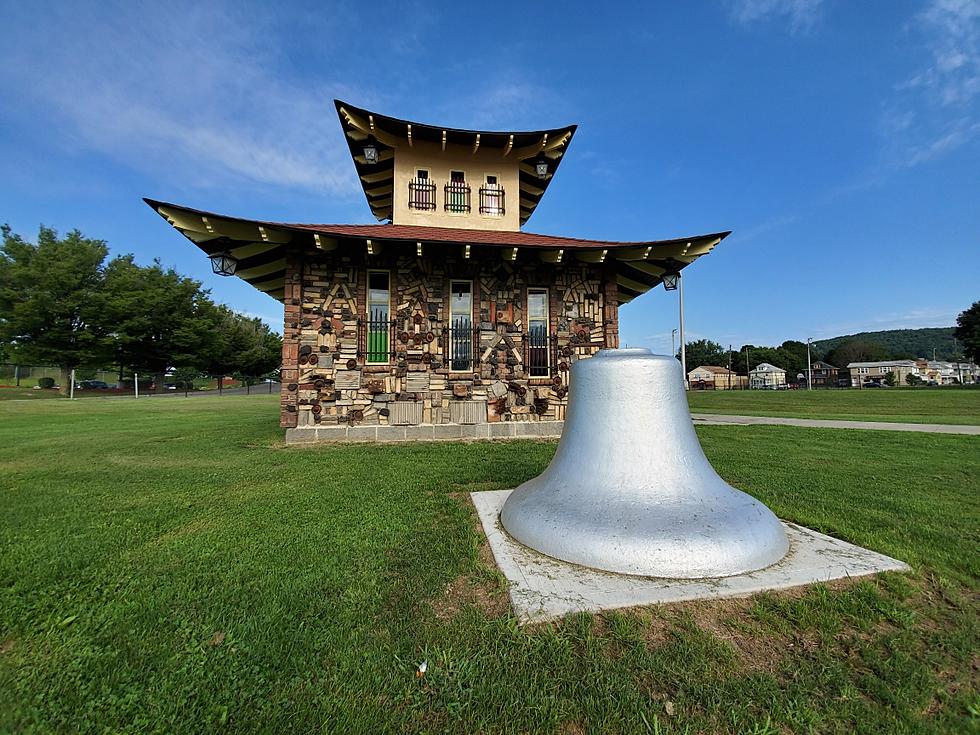 Ceremony to be Held at Restored Johnson City Pagoda
Photo: Bob Joseph/WNBF News
A rededication event is planned in Johnson City following a project to preserve one of the few remaining links to the village's history of shoe manufacturing.
A restoration project of the unique Endicott Johnson pagoda pump house at CFJ Park has been completed.
The village received $125,000 in state funds to renovate the small structure that sits in the southeast corner of the park.
The pagoda, which was built about 90 years ago, had been located at the site of EJ Ranger/Paracord factory. The state paid $40,000 to move the structure just over 100 yards to its current location in preparation for the construction of a Walmart store in 2008.
Endicott Johnson workers constructed the pagoda using a bizarre array of items including factory machine parts, a fire extinguisher and a bowling pin.
The pagoda rededication ceremony is scheduled for Thursday at 1 p.m.
For breaking news and updates on developing stories, follow @BinghamtonNow on Twitter