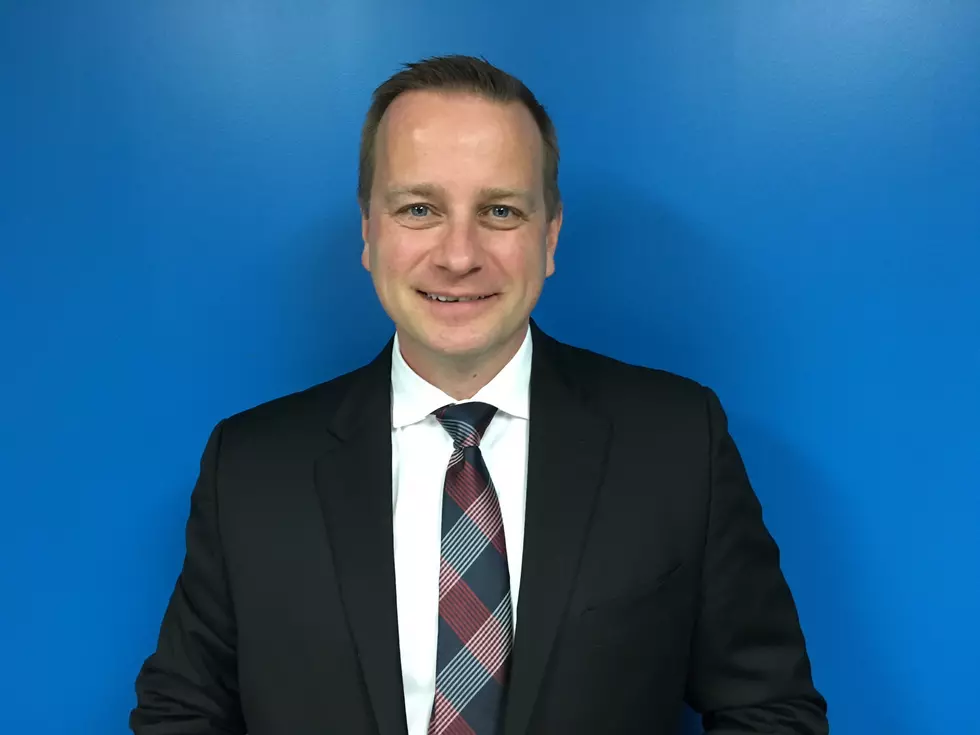 Broome DA Cornwell Not Ruling Out Bid for Congress
Photo: Bob Joseph/WNBF News
Broome County District Attorney Stephen Cornwell may be preparing to run for another office but he's not ready to reveal his plans.
Cornwell's surprise announcement Friday that he won't run for re-election to the job he was elected to in 2015 instantly sparked speculation on what he'll do next.
In a radio interview Monday, Cornwell said "there are some other opportunities" he wants to pursue.
Speaking on WNBF's Binghamton Now program, Cornwell said he began considering not seeking a second term as district attorney last summer. He said he hasn't "officially made my decision" about what he intends to do.
Since Cornwell revealed he wasn't seeking re-election, some political observers have said they believe the Republican intends to run for the 22nd District congressional seat.
Cornwell wouldn't rule out a run for the seat that's now held by Democrat Anthony Brindisi. He said: "I'm not ruling anything out right now."
The district attorney declined to answer whether he had been asked to consider running for Congress. Cornwell said: "I do things that I think are right for the people and me. If I thought that was the right thing, and that people were willing to support me and wanted me to do that, then obviously I've got to take a serious, serious look at that."
Cornwell said suggested he'd like to implement some of the programs he's developed in Broome County elsewhere. He said "I want to spread them through the state." He didn't indicate if that meant he might be considering running for a state office.
Cornwell may be making his plans known soon. He said he expects there will be some news in "the next week or two."
Listen to the full Binghamton Now interview.
For breaking news and updates on developing stories, follow @BinghamtonNow on Twitter.