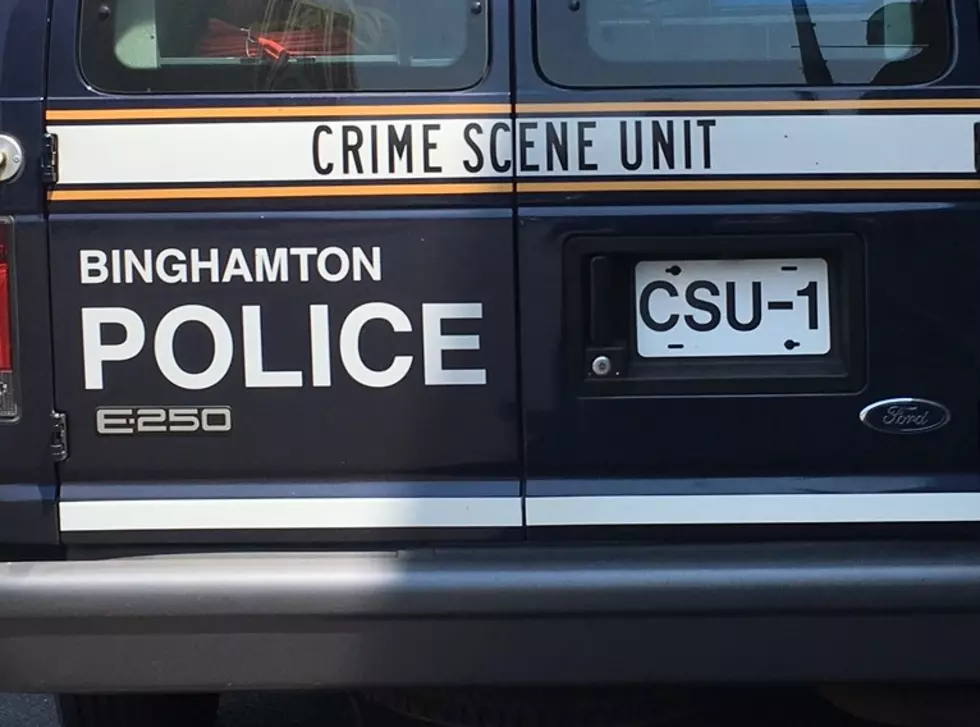 Police: Man Shot on Binghamton's South Side
Photo: Bob Joseph/WNBF News (file)
Binghamton detectives are looking for a suspect in a shooting on the city's South Side.
Authorities say a man was wounded in the incident around 11:30 p.m. Saturday.
The shooting occurred near a large apartment complex at 76 Pennsylvania Avenue.
A police investigator said the man who was shot sustained "non-life-threatening" injuries and was treated at a hospital.
No arrests have been made in connection with the shooting.
Marked patrol vehicles and detectives rushed to the neighborhood near Binghamton General Hospital after a report that shots had been fired in the area.
Investigators questioned people nearby and searched for a vehicle that reported left the scene following the shooting.
Police have not said whether anything else was hit by gunshots or whether they have an identity of a possible suspect.
People with information about the incident may contact the Binghamton police detective division at 607.772.7080.
For breaking news and updates on developing stories, follow @BinghamtonNow on Twitter.