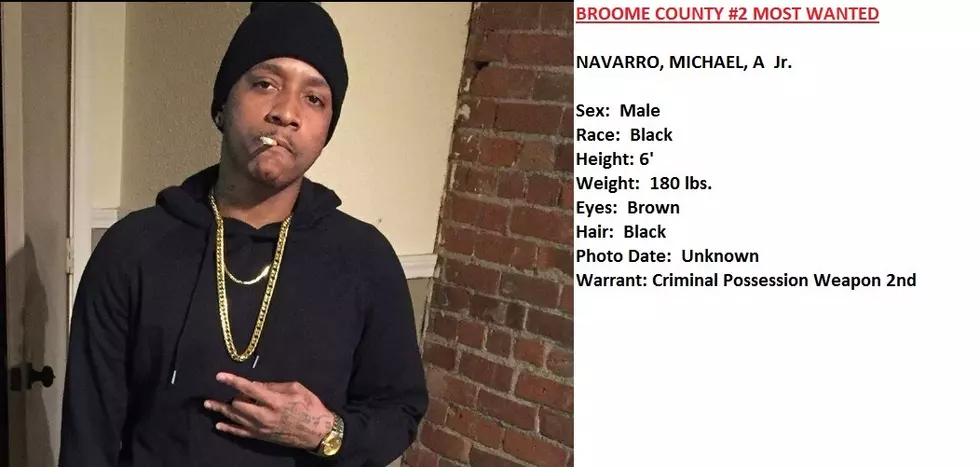 Broome County's Most Wanted
Photo provided by the Broome County Sheriff's Office
Broome County Sheriff's officials are asking for tips to help them nab a man wanted on an outstanding felony criminal weapon possession warrant.  Michael Navarro, Junior has made it onto the County's "Most Wanted" list.
He is described as black, standing six feet tall, weighing 180 pounds with brown eyes and black hair.
Tips can be called in to (607) 778-1196 or the Warrants Division at (607) 778-2923.  Information can also be relayed online at Broome County Warrants.
Since the County launched the program over the past several months tips have resulted in a number of successful arrests.