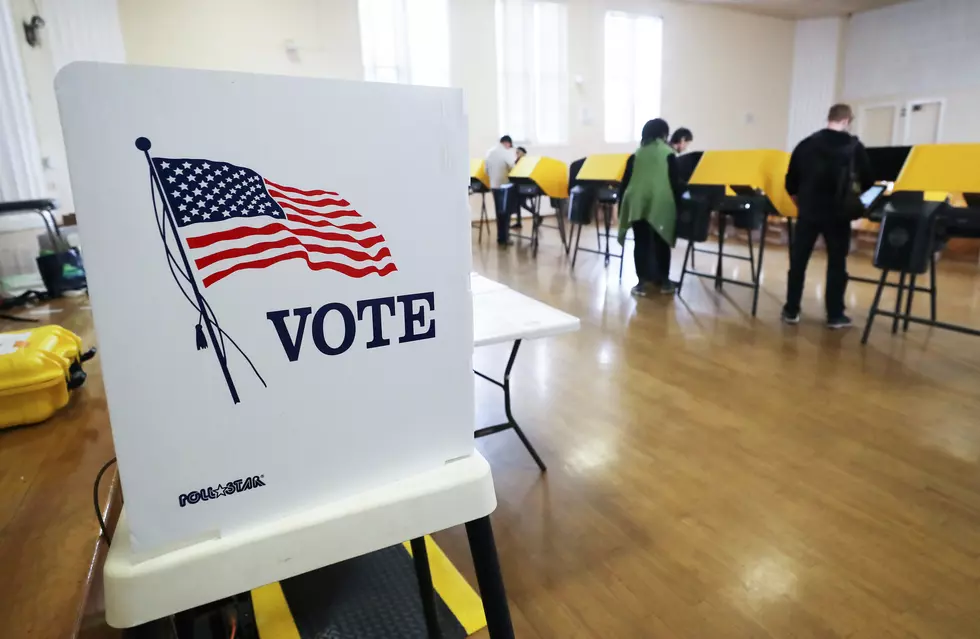 Broome County Board of Elections Prepares for Early Voting
(Photo by Mario Tama/Getty Images)
The Broome County Board of Elections is preparing for early voting as the deadline is here for New Yorkers to register to vote.
Enter your number to get our free mobile app
A fourth center is being added at the Taste NY Building at Cornell Cooperative Extension on Upper Front Street in the Town of Dickinson.
Early Voting is Saturday, October 24 to Sunday, November 1.
All Broome County voters are eligible and can vote at any of the four centers: The Broome County Library on Court Street, Binghamton, the Oakdale Mall between the former Macy's and Ruby Tuesday's in Johnson City, the George F. Johnson Memorial Library in Endicott and the Taste NY Building.
October 24 from 9 to 5 p.m.
October 25 from noon to 5 p.m.
Monday and Tuesday, October 26 & 27 from 10 a.m. to 6 p.m.
October 31 from 9 a.m. to 5 p.m.
November 1 from noon to 5 p.m.
The Board of Elections office in the Broome County Office Building will also be open extended hours for voters to have additional Absentee Ballot Access on October 20 and 22 until 7 p.m., October 24 from 9 a.m. to noon, October 26 and 28 until 7 p.m. and Halloween from 9 a.m. to noon.
Meanwhile, due to the need for greater distancing between people during the COVID-19 pandemic, Binghamton University has found it needs more space for voting November 3 at the polling site on the Vestal campus.
The University, which encompasses three of Vestal's 19 election districts, has hosted an on-campus polling site for residential students since at least the 1970s.
Since people need to be kept at least 6 feet apart, the campus polling site will be relocated to the Events Center for the November 3rd election.
35 Famous People With Ties to the Binghamton Area