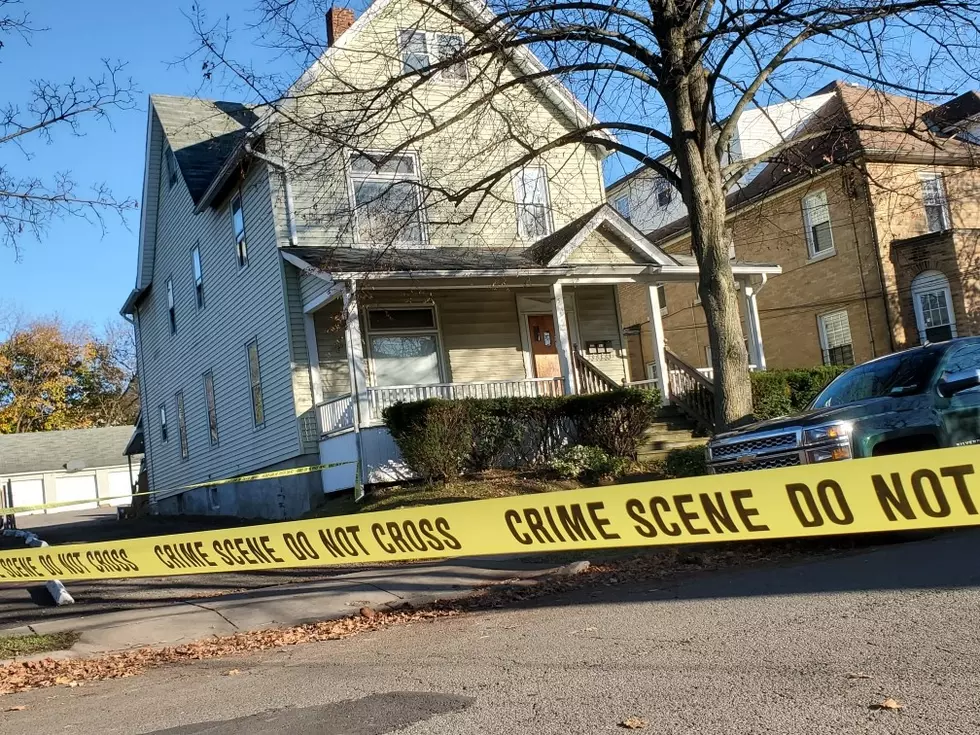 Shooting of Teenager Prompts Binghamton School Lockdown
Photo: Bob Joseph/WNBF News
Binghamton police converged on a South Side neighborhood after a flurry of gunshots erupted near a school, leaving one person wounded.
Enter your number to get our free mobile app
The shooting apparently occurred just south of Conklin Avenue Wednesday afternoon.
Police were called around 2:20 p.m. by a person who reported hearing several shots followed by screams.
The first officers to arrive in the area reportedly found an injured male near Conklin Avenue and Livingston Street.
Police chief Joseph Zikuski told WNBF News he believed the injured person was a teenager. He was not immediately able to provide additional information about the incident.
The youth reportedly was taken to Wilson Medical Center in Johnson City for treatment of a wound to a hand.
Authorities informed officials at St. John the Evangelist School of the incident and advised that the building be placed in lockdown.
Crime scene tape was placed near a three-family residence at 5 Livingston Street.
City and New York State Police gathered at a large apartment house just around the corner at 80 Conklin Avenue.
Just before 3 p.m., detectives led a handcuffed teenage boy from the building into a waiting police vehicle. The youth was described as a "person of interest." His name was not released.
A police canine unit was searching yards between Livingston and Mill streets.
People who live on Livingston Street, Conklin Avenue, Mill Street and Vestal Avenue watched the police activity and expressed surprise when they learned of the shooting in their neighborhood.
For breaking news and updates on developing stories, follow @BinghamtonNow on Twitter.