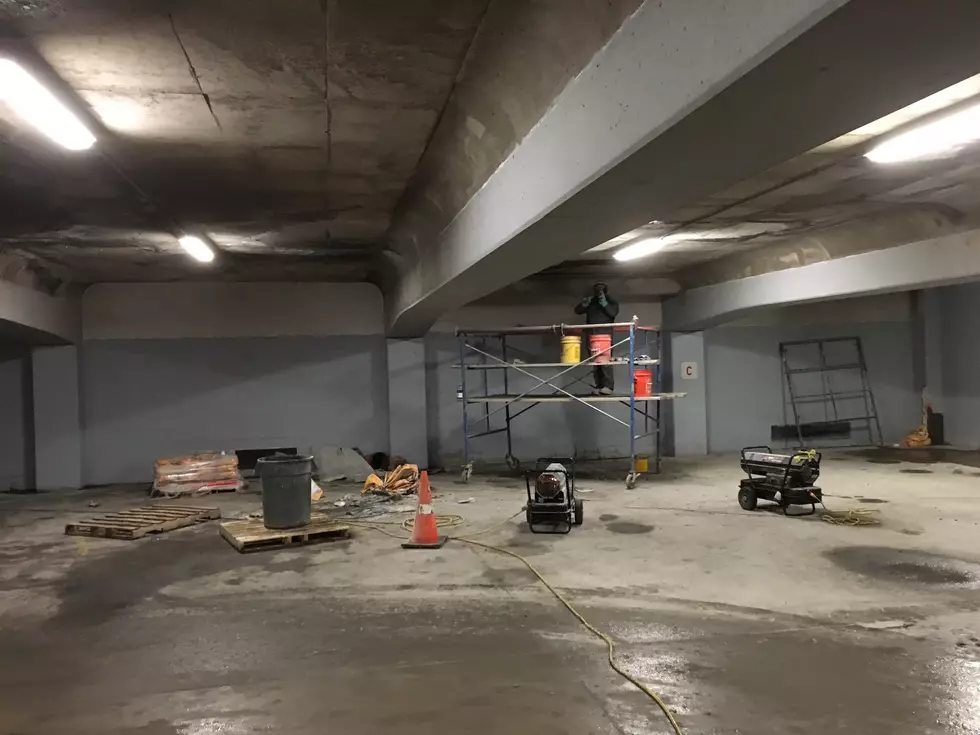 Binghamton Parking Ramp Repair Costs Soar
Photo: Bob Joseph/WNBF News
Restoration work at the two city-owned parking garages will cost Binghamton taxpayers more than officials originally expected.
In recent years, the city has spent millions of dollars to make repairs to keep the State Street and Water Street ramps in operation.
A New Jersey-based company, Structural Preservation Systems, started the fix-up job at the State Street garage nearly eight months ago. The project has dragged on much longer than had been anticipated.
People who park in the facility have had to slowly maneuver around construction workers and equipment. Sections of the ramp are closed while the repairs are underway.
Speaking on WNBF Radio's Binghamton Now program, Mayor Richard David said portions of the ramp were in worse condition than previously thought.
The repairs were expected to cost about $2 million. The mayor said the actual bill could be a million dollars higher.
David wouldn't venture a guess as to when the work at the State Street garage will be completed.
Elevators at the ramp haven't functioned for a couple of decades. Two years ago, the mayor said two new elevators would be installed in the garage. But more structural issues were discovered that prevented that from happening.
David said he remains committed to getting elevator service restored to the garage but he did not provide an estimate as to when they could happen or how much the project would cost.
For breaking news and updates on developing stories, follow @BinghamtonNow on Twitter.