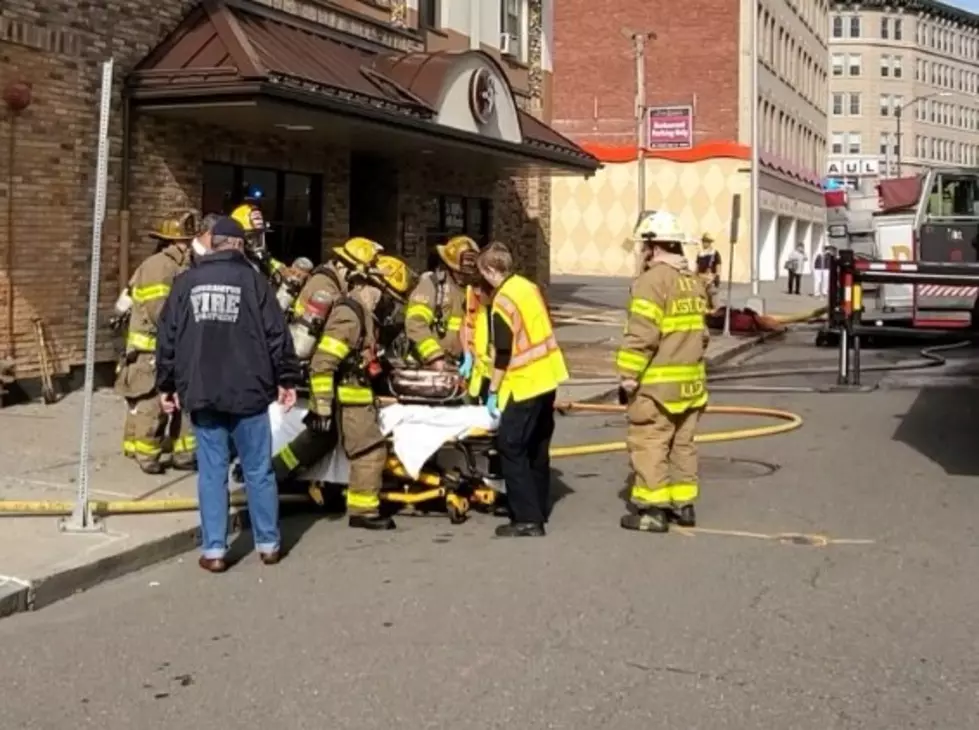 Binghamton Man Dies After Fire in Little Venice Building
Photo: Bob Joseph/WNBF News
Binghamton police say a man who was found in a burning downtown building has died as a result of injuries sustained in the fire.
Authorities say 47-year-old Andrew Menke was discovered in a hallway at 111 Chenango Street.
Menke was transported by Superior Ambulance to Wilson Medical Center in Johnson City. He later was moved to Upstate University Hospital in Syracuse.
According to a news release issued by detective Lieutenant Cory Minor, police were advised Sunday that Menke had died.
Minor indicated the cause of the blaze was still under investigation. The statement advised that the fire and Menke's death are not believed to be criminal in nature.
The fire in the building that houses Little Venice Restaurant on the street level was reported at 12:49 p.m. Saturday.
Fire damage was confined to the third-floor apartment where the blaze originated. The restaurant sustained some water damage. It reopened on Sunday.
For breaking news and updates on developing stories, follow @BinghamtonNow on Twitter.