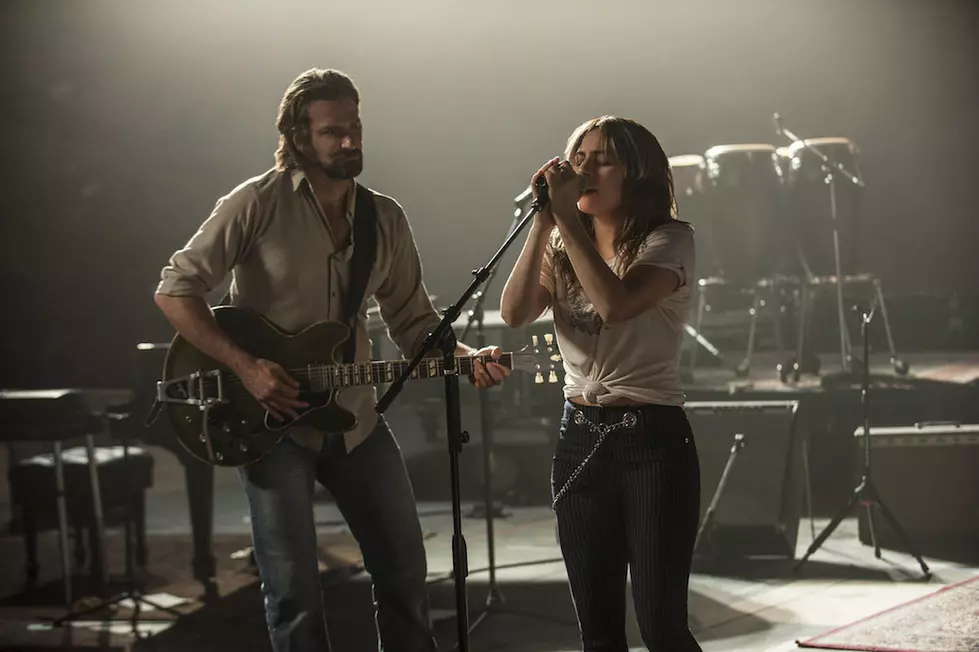 The 'A Star Is Born' Soundtrack Is Here For You To Listen To Endlessly
Warner Bros.
Don't lie; how many times have you listened to "Shallow" already? A dozen? A hundred? Either way, you no longer have to listen to just one song from A Star Is Born on loop because the full soundtrack has finally arrived.
Now that the Bradley Cooper and Lady Gaga romance has opened in theaters, the official soundtrack is streaming in all the places you usually go to find your music, like Spotify, Apple Music, and iTunes. Listen to Cooper's country rock star Jackson Maine sing his opening number, hear Gaga's Allie pay homage to Judy Garland in her brief but lovely a cappella take on "Somewhere Over the Rainbow," and tear up to her final number.
The whole soundtrack has a whopping 34 tracks – a bunch of those are short snippets of dialogue, so there's another 19 track version with just the music. I saw A Star Is Born a month ago and honestly couldn't tell you more than three songs from it off the top of my head. That doesn't mean they're bad, but "Shadow" really steals the spotlight and is by far the best song in the whole movie. Hello, Motion Picture Academy? Gaga would like her second Best Original Song Oscar.
A Star Is Born is now in theaters.