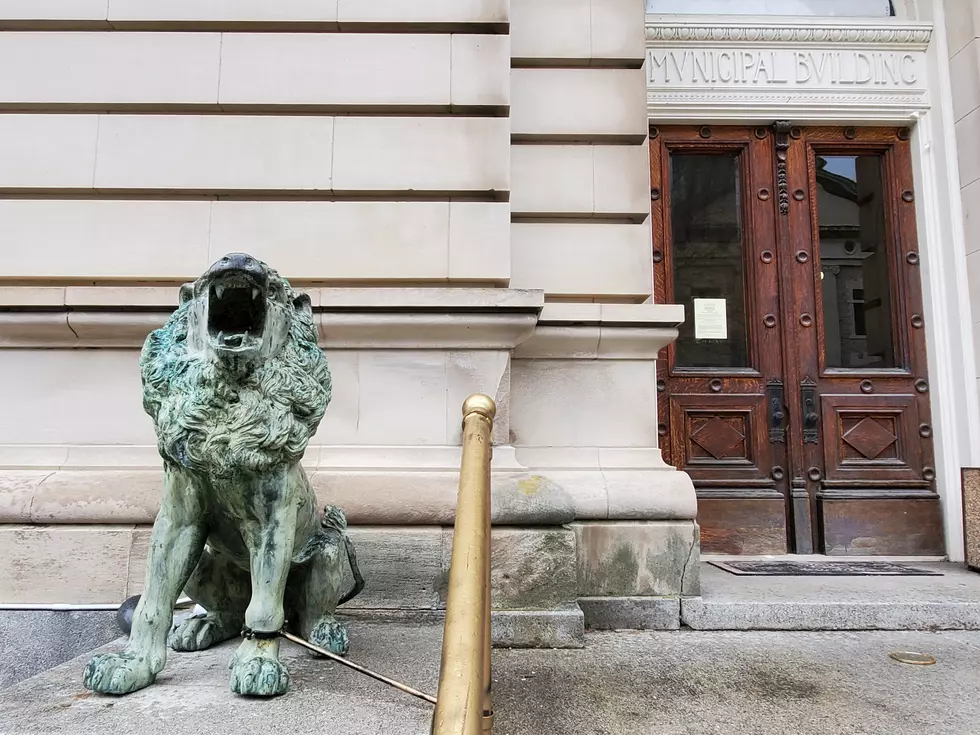 55 Apartments Planned for Binghamton's Former City Hall
Photo: Bob Joseph/WNBF News
The new owners of the old Binghamton City Hall building have decided turning the once-stately structure into an apartment complex is a better idea than using the place for a hotel.
The property was sold in December to a Westchester County-based entity for $1.8 million.
A representative of the new owners told Binghamton Planning Commission members of a plan to develop a 55-unit apartment complex at the site, which has entrances on State and Collier streets.
Robert Harner of Lakeside Engineering said the proposal calls for the creation of one- and two-bedroom apartments in the Binghamton Municipal Building.
Harner said "we want to preserve" historic elements of the former City Hall.
The city's Commission on Architecture and Urban Design is expected to review the plans for the building, which was constructed in 1897 and 1898.
Conditions in the building deteriorated to the point last year that the city code enforcement department officially condemned it, posting signs warning that it was "UNFIT for HUMAN HABITATION."
Although some work has been done inside the building in recent weeks, several condemnation signs remain posted in its entrances.
Harner said the new owners expected to market the apartments to people like "young professionals" and graduate students.
For breaking news and updates on developing stories, follow @BinghamtonNow on Twitter.
Enter your number to get our free mobile app