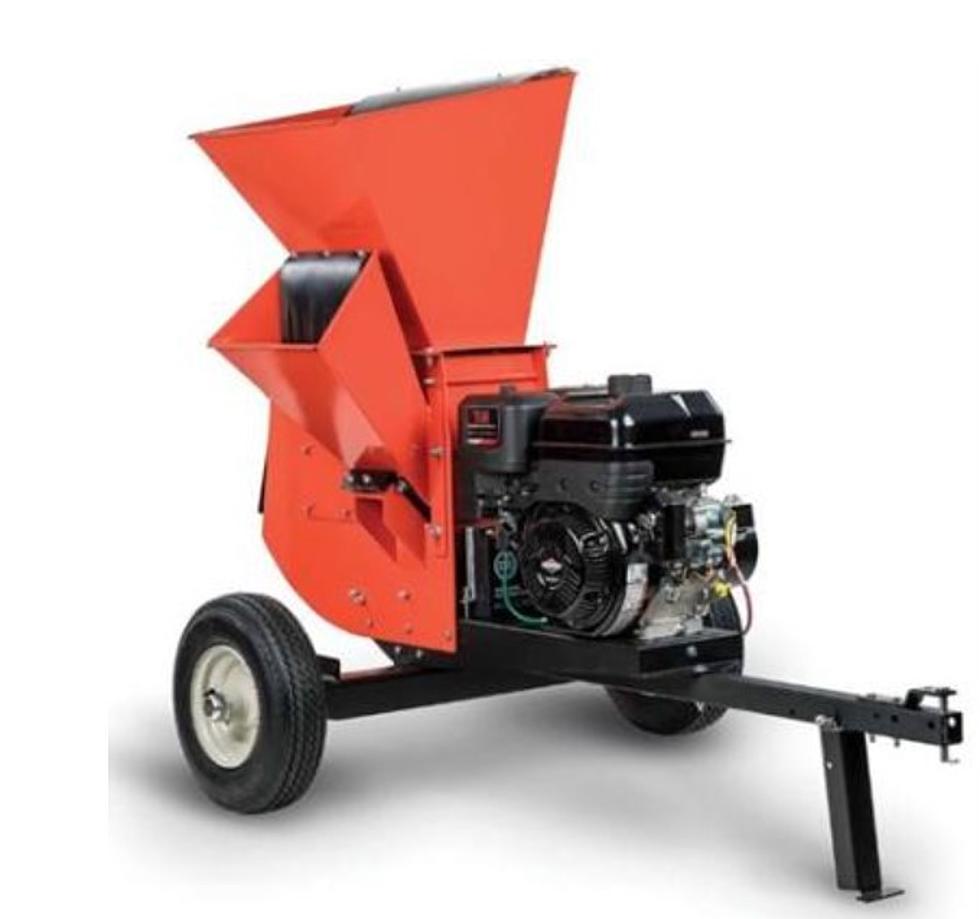 Wood Chipper Recall Could Affect Home Owners Across New York
Photo Credit: CPSC.gov
The windy winter weather has left many yards across New York covered in tree branches and sticks.
If you are looking to clear your lawn, be careful using your wood chipper. One of the more popular brands has been recalled because some metal pieces could become dislodged and hurt the operator.
DR Power Equipment is recalling their PRO XL501 Chipper Shredders due to laceration hazards. According to the recall notice, the fin scroll of the chipper shredder can fail which would lead it to eject pieces of metal from the chipper shredder hopper during operation. Those metal pieces could cause possible injuries to the operator.
Before you start clearing the tree branches and sticks from your lawn, double-check your wood chipper. The recall affects DR Power Chipper Shredder with model numbers CS35050BEN and CS35050BENR. The recalled chipper shredders have an orange body and a black motor on a black metal frame that has two wheels. DR and PROXL501 are printed on the motor. You can mind the model number on the side of the unit.
If you do own one of the chippers, you are being asked to immediately stop using the machine. DR Power Equipment is sending a repair kit with installation instructions. Consumers will also be provided with a small sticker with the letters "NF" to place on the unit's data tag to indicate that the scroll has been replaced.
If you don't want to replace the fin scroll yourself, you can take the chipper to a servicing dealer to make the free repair.
For more details on the recall click HERE.
LOOK: The 10 largest product recalls of the last decade
Estey & Bomberger, LLP compiled a list of the top 10 product recalls since 2007, ranked based on the number of product units recalled in the U.S.
The Five Largest Food Recalls in History That Shocked Americans
Some recalls stand out above the rest because of their magnitude. These are five food recalls that were so serious that they caught the collective attention of the nation.
New York Lottery Announces 7 "Big Money" Winners
According to the New York Lottery, there are seven New Yorkers who won $1 million dollars or more playing the lottery.