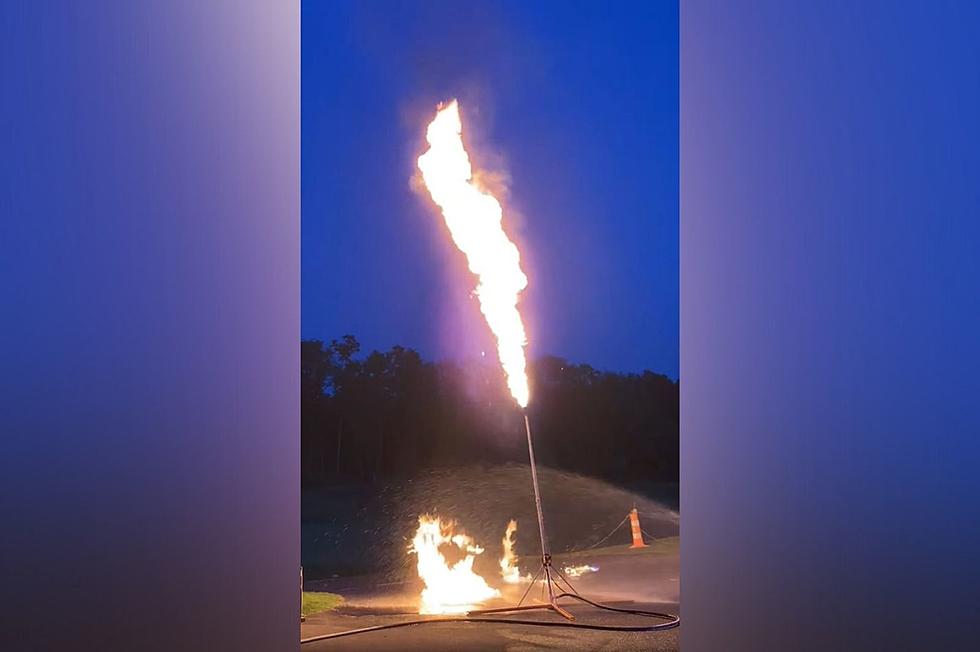 Wild Sight As Crews Resolve Issue At A Local Golf Course [VIDEO]
Tioga County Emergency Services
Recently, a propane leak incident occurred at the Links at Hiawatha Landing Golf Course in Apalachin due to a vehicle striking the top of an underground LP gas tank according to the Tioga County Emergency Services Facebook page.
Along with OFPC and the Apalachin Fire Department, The Tioga County Emergency Services were called in to burn off the remaining gas in the tank and did an amazing job getting it done, keeping everyone safe and preventing any further incidents.
Take a look at this video of the controlled burn from the Tioga County Emergency Services Facebook page.
And speaking of propane, as someone who uses propane alot at camp and for grilling, it's  good time to bring up a couple of LP gas safety tips. I have a couple of propane tanks attached to my camper that powers my stove, oven, refrigerator and hot water heater. Inside the camper, I have a hard wired Carbon Monoxide detector and a battery operated smoke detector.
Many people use propane to cook in the home as well. Since leaks can easily occur, it's a good idea to have a working CO detector and smoke detector nearby, and test them often to make sure it's working properly, no matter if it's hard wired or battery operated.
Also, when hooking up a propane tank to a grill or other outdoor appliance, make sure you have the hose tightly clamped onto the tank to prevent any gas leakage and keep your tank clear of any clutter. Anything that is flammable could ignite should there be a gas leak. For my travel trailer's propane gas tanks, I have an LP gas tank cover over them to keep them safe from any issues.
via Tioga County Emergency Services Facebook Page
Look Inside As This Whitney Point School Bus Is Transformed Into a "Skoolie"
35 Famous People With Ties to the Binghamton Area