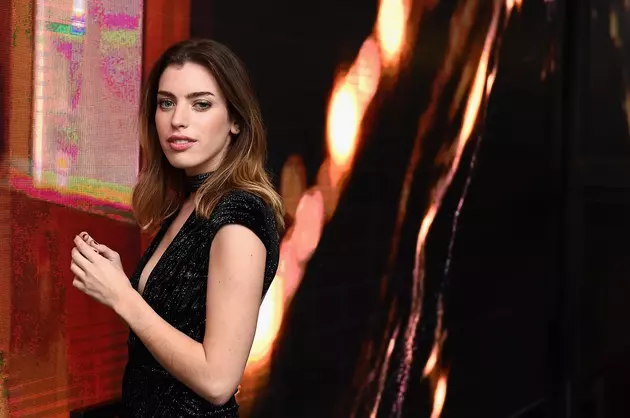 Ilya S. Savenok, Getty Images
Clara Mathilde McGregor made headlines this week when she made her Playboy debut, posing nude for the publication online. But just who is Clara McGregor, anyway?
The 22-year-old model is the daughter of actor Ewan McGregor, as well as the eldest of the Star Wars icon's four children with ex Eve Mavrakis. (The two filed for divorce in January, citing irreconcilable differences.) She has three sisters: Jamyan, 16, Esther, 15, Anouk, 4.
McGregor, who also appeared alongside her famous dad on red carpet at the Tribeca Film Festival in New York City on Monday (April 23), is already a successful Wilhelmina-signed model, as well as an aspiring actress.
The recent NYU college grad didn't originally want to be an actress, though: "All throughout high school I really turned my back on acting. I said I was going to be a photographer, I'm going to be behind the lens. [When I was 12] I moved to LA, which is all Hollywood and all I was asked is, 'Are you going to do what your dad does?' I was rebelling."
"And then I got to college and asked myself, 'Why are you being so stubborn about this?' I wasn't happy in the photo department so I transferred to the film studies department and then I took an acting class and fell in love with it," she continued.
Aside from her fledgling acting career, McGregor can still be found behind the camera, both as a filmmaker and photographer, as she's currently "co-writing and directing and starring in a short film" she's working on with some friends.
"I want to make as much of my own content as possible and get involved with some cool movie projects. I hope to keep shooting and I haven't given up on photography by any means ... I'm kind of just at the beginning of everything," she explained. Translation? Get ready to see more of Clara Mathilde McGregor soon.
20 Child and Teen Stars Who Never Got Weird On Us