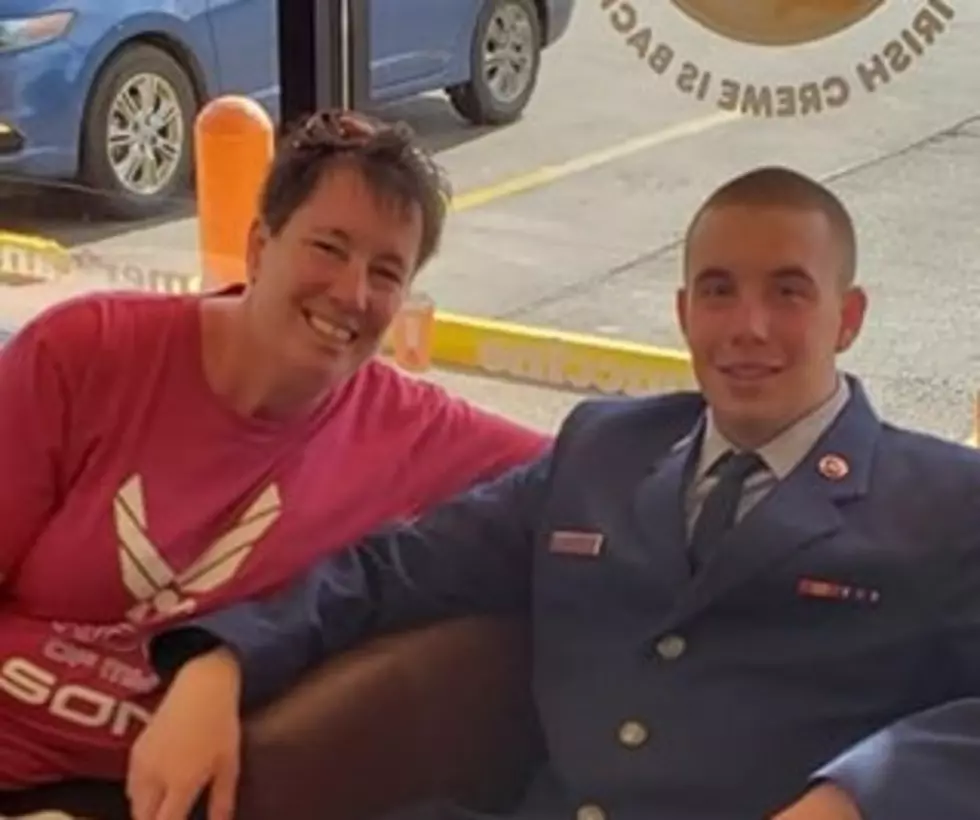 Vincent Milasi of Johnson City Graduates From Military Basic Training
John Hawley
At Townsquare Media Binghamton, we strongly believe in recognizing and supporting those who make the choice to selflessly give of themselves to serve our nation and to protect our freedoms through the United States military. Today, we're pleased to share news about one of our own community members, a young man from Johnson City, who has graduated from basic training and is moving forward with his career with the United States Air Force.
United States Air Force Airman Vincent A. Milasi, a native of Johnson City and a 2018 graduate of the Johnson City Central School Districtrict, has graduated from basic military training at Joint Base San Antonio-Lackland, San Antonio, Texas.
Milasi successfully completed a grueling eight-week program which included training in military discipline and studies. The program also covered Air Force core values and physical fitness, as well as basic warfare principles and skills. Completion of basic training is a requirement in order for an individual to become an enlisted Airman in the United States Air Force.
Because he completed basic training, Milasi has also earned four credits toward an associate in applied science degree through the Community College of the Air Force.
Each and every one of us at Townsquare Media Binghamton would like to extend our congratulations to Airman Milasi for his successful completion of basic training and we'd also like to express our sincere gratitude to him for his decision to protect and serve.
Milasi is the son of Robyn Hawley of Binghamton, Anthony Milasi of Johnson City, step-son of John Hawley, and brother of Marcella Milasi of Binghamton.