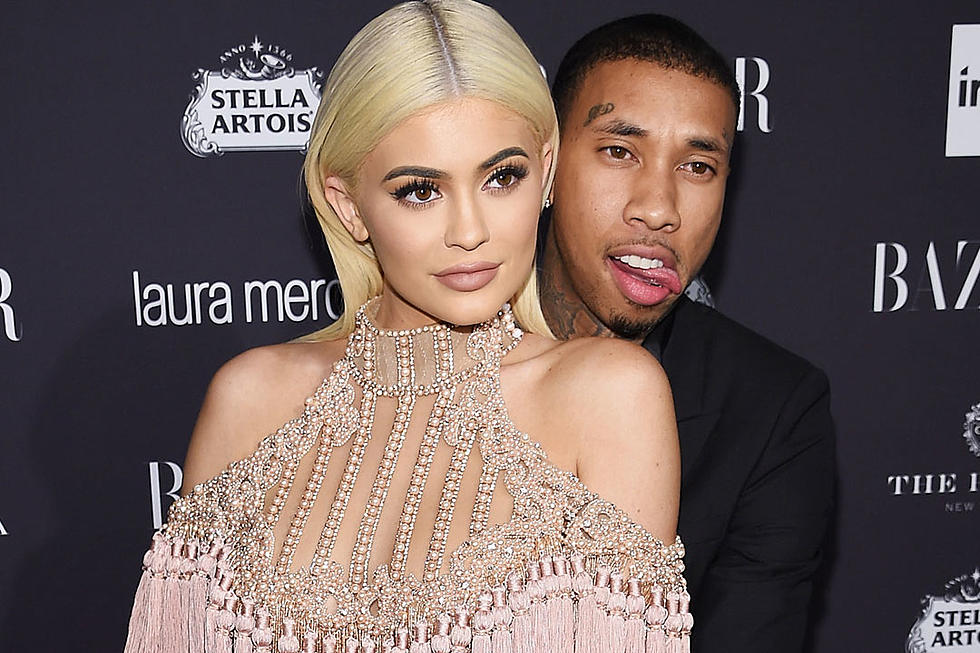 Tyga Kiiiiinda Just Took Credit for Kylie's Lip Kits
Dimitrios Kambouris, Getty Images
Read Tyga's lips: the rapper has basically insinuated he's responsible for the success of ex-girlfriend Kylie Jenner's cosmetics empire.
In a new episode of Nicki Minaj's Queen radio show, Jenner's ex said-without-saying that he was the brains behind operations like Jenner's massively popular lip kits, which kicked off production in 2015.
"She always had a platform and she was always destined to be what she was going to be regardless, but, when I stepped in, there was a lot of codes being taught," he said. "It was like, 'you could do this, you should start this, you should start doing your hair like this.'"
Tyga went on to say that he, himself, spearheaded everything from production processes to the colors Jenner used for her collections.
"I had a lot to do with all that, which I don't need credit for," he said. "I don't need to go online and tell people I did this and I'm the one helping her coming up with these colors and names on her lip line. It was a lot of stuff."
"I'm not a bitter person… if we break up, we break up. We had a good time and kept moving, and we went our separate ways and we're both doing good," he said. "(Scott and I) ain't got no beef. It's his time right now. You gotta let it ride. I ain't got no beef with him."