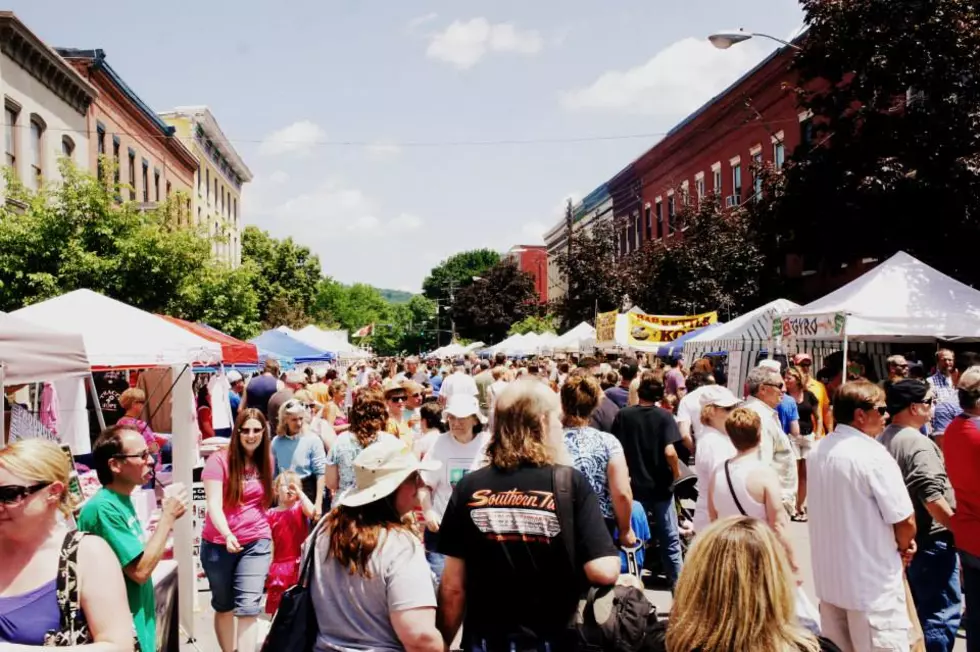 This Weekend Would Have Been the Strawberry Festival in Owego
Traci Taylor
This weekend would have been the 40th. anniversary of the Strawberry Festival in downtown Owego. Due to the Coronavirus, Owego announced weeks ago that the Strawberry Festival was postponed until next June.
Even though I'm not a big fan of strawberries, I was a huge fan of the Strawberry Fest in Owego. There was always at least three stages set up with continuous live music from bands throughout the entire Southern Tier. All types of music from every genre was represented at some point over the weekend.
Every year food vendors line the city streets offering just about any kind of food you could imagine. My wife Chris and I would make it a point to get out to the festival every year. We would enjoy food (she had to get her strawberry shortcake every year), stop by the beer and wine tent, check each band on every stage while we're there, and stopped to visit the local shops in town. Last year, we even took a tour of the old jailhouse and had are mugshots taken. You can see those photos below.
Every year the Strawberry Fest also features a ton of different vendors selling everything from jewelry to makeup, to clothes toys and more. The annual event also featured the Strawberry Shake 5K and a parade too.
Enter your number to get our free mobile app
Thinking back to last year's Strawberry Fest, none of us could have imagined that just 12 short months later, the annual event would have been canceled due to a virus. This summer is already feeling much different than summers past, because we've already missed out on the Greek Fest and Saint Anthony's Feast Days in Endicott, and this weekend, we will be missing the Strawberry Festival.
READ MORE: Big COVID-19 Event Cancellations in the Southern Tier