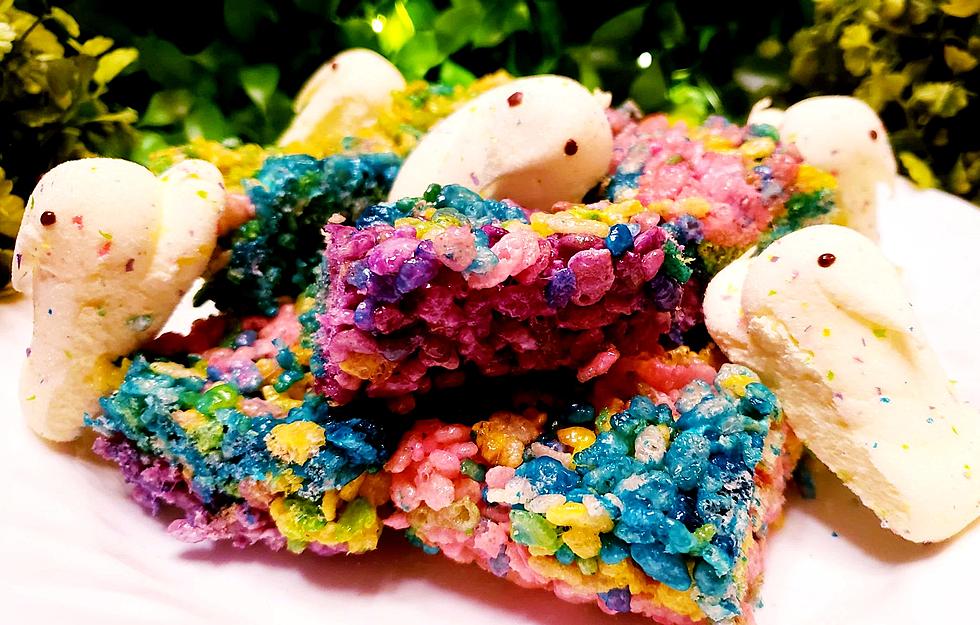 These Peeps Rice Krispies Treats Are a Kaleidoscope of Color [GALLERY]
Traci Taylor
In my family, we're not big snackers or dessert eaters, but we all have a severe weakness for gooey, buttery Rice Krispies treats.
Last Easter, my son begged and begged for me to buy him some Peeps. John insisted that he needed them, that he had to have them, that he loved them. I caved and here we are, a year later and I recently found the unopened package in the back of the pantry.
A few weeks ago, my son got it in his head again that he needed Peeps, had to have them, and loved them and promptly informed me that I was the absolute worst mom in the whole entire universe because I said I wasn't going to buy him any (remember the unopened-year-old package I mentioned finding?).  But then, I found myself looking at them during my last grocery store trip and I wondered what I could make with them.
And then, the lightbulb went off. I could use them to make our favorite treat- Rice Krispies Treats and I did, and they were everything I'd hope they'd be. As an added bonus, the vibrant colors made all of us feel happy inside, and who can't use a little more happiness in their life?
How To Make Peeps Rice Krispies Treats
50 Famous Brands That No Longer Exist
How To Tell the Difference Between Bell Peppers
CHECK IT OUT: See the 100 most popular brands in America
How long it takes to binge 'The Office,' 'Game of Thrones,' and 50 other famous TV shows
LOOK: TV Locations in Every State
LOOK: A history of Black representation in movies