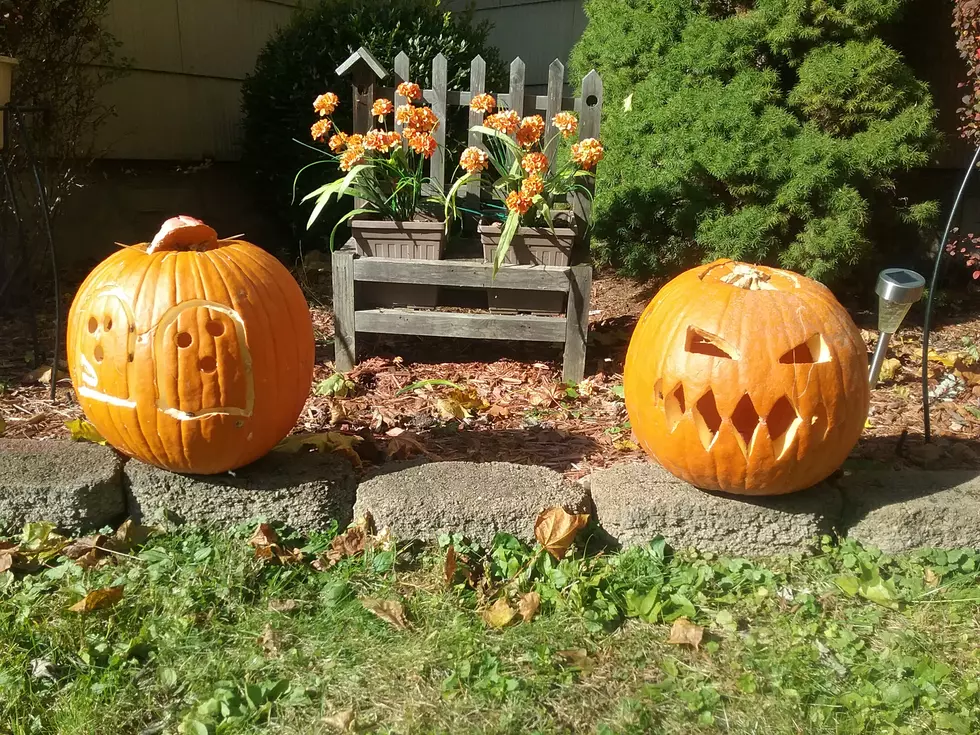 It's Pumpkin Picking Time! Which Is The Right One To Choose?
Glenn Pitcher
October is here and we are just weeks away from Halloween. My daughter, Tara's favorite holiday falls on the last day of October and she can't wait to dress up and go trick-or-treating.
She also likes to carve pumpkins into different shapes and display them outside at the house. She's begun looking for pumpkins but what is the best pumpkin to pick for Halloween.
Keep This In Mind When Picking Your Pumpkin
When you visit your favorite pumpkin farm this month, look for a pumpkin that is sitting straight up and isn't showing any skin damage. It should also have a sturdy long stem that doesn't come off when you pick it up.
If it comes off, leave it there...or take it to the counter and let them know about it. If the pumpkin has a dry stem, it probably means that it was picked awhile ago and might deteriorate sooner.
Another question that you have to ask yourself is...when do I carve the pumpkin. Most people will get rid of their pumpkin after Halloween, so anytime that you want to carve it is okay.
A carved pumpkin will only last around a month, so you're in the Halloween window now. If you are looking to keep your pumpkin longer, a picked uncarved pumpkin should make it to December.
Here are some local pumpkin farms in our area. THESE ARE RESTRICTIONS FROM PREVIOUS YEARS AND HAVE MOST LIKELY CHANGED SINCE THEN! You can always call to find out the latest details from your favorite pumpkin farm.
             RESTRICTIONS FROM PREVIOUS YEARS!!    RESTRICTIONS FROM PREVIOUS YEARS!!
10 Places to Purchase a Pumpkin in the Southern Tier
ONCE AGAIN, THOSE WERE RESTRICTIONS FROM PREVIOUS YEARS
SWEET: Here are the most popular Halloween candies
25 Scaredy Cat-Approved Halloween Movies