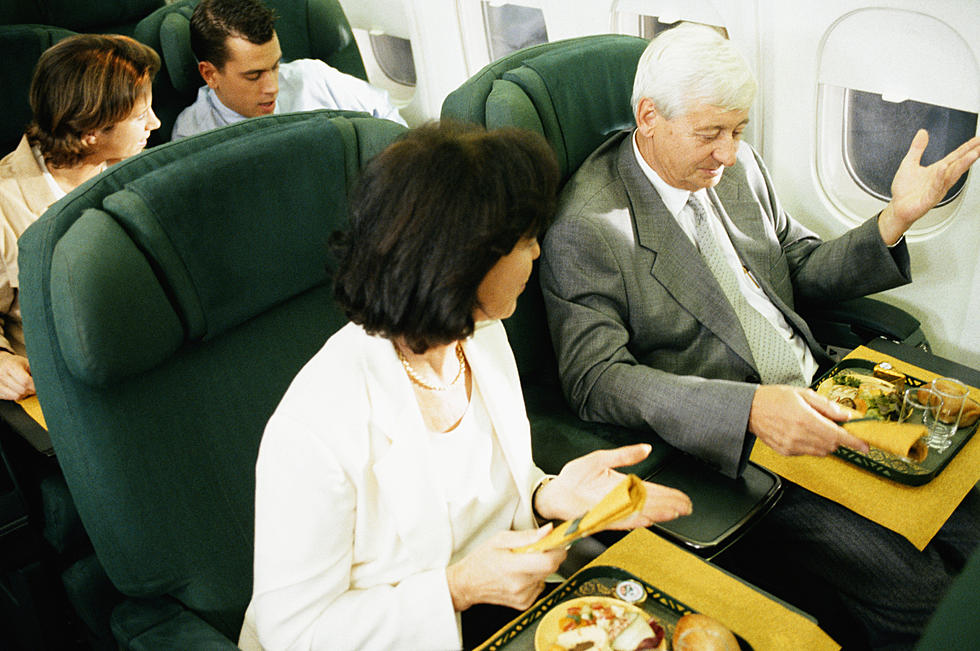 Some Airlines Are Ending Alcohol Sales In Lieu Of Covid19
David De Lossy
Airlines are doing everything they can to limit flight attendant contact with passengers to avoid spreading COVID19.  This might include eliminating alcohol sales.
If you've been on a flight in the last couple months, you may have noticed that they are much less crowded.  People are flying less for a couple reasons.  First, most people are working from home.  No need to travel when your office is your kitchen table.  Also, when it comes to traveling for pleasure, there aren't as many destinations that are still open to people.
Enter your number to get our free mobile app
That's going to change soon though.  People are heading back to work and places are opening back up.  But not everything is going to be as it was before.  According to CNN, some airlines are planning to ban alcohol on flights to limit flight attendant contact with passengers and to ensure a safer flight for all.
Airlines including Easyjet and KLM in Europe, Delta Air Lines and American Airlines in the United States, and Asia's Virgin Australia are all in on the ban.
Here are the restrictions on the American flights:
Will not be serving any alcohol on domestic flights
Beer, wine and spirits will be found on all other international flights
limiting food and drink service in the main cabin according to flight length and destination
Access to alcohol will be limited to international flights and first class
It makes you wonder how something like this will affect the industry.  Does having alcohol on a flight make that much of a difference to passengers?  Will they refuse to fly on that airline if it isn't offered?
READ MORE: 10 free apps to help you get fit in our new normal