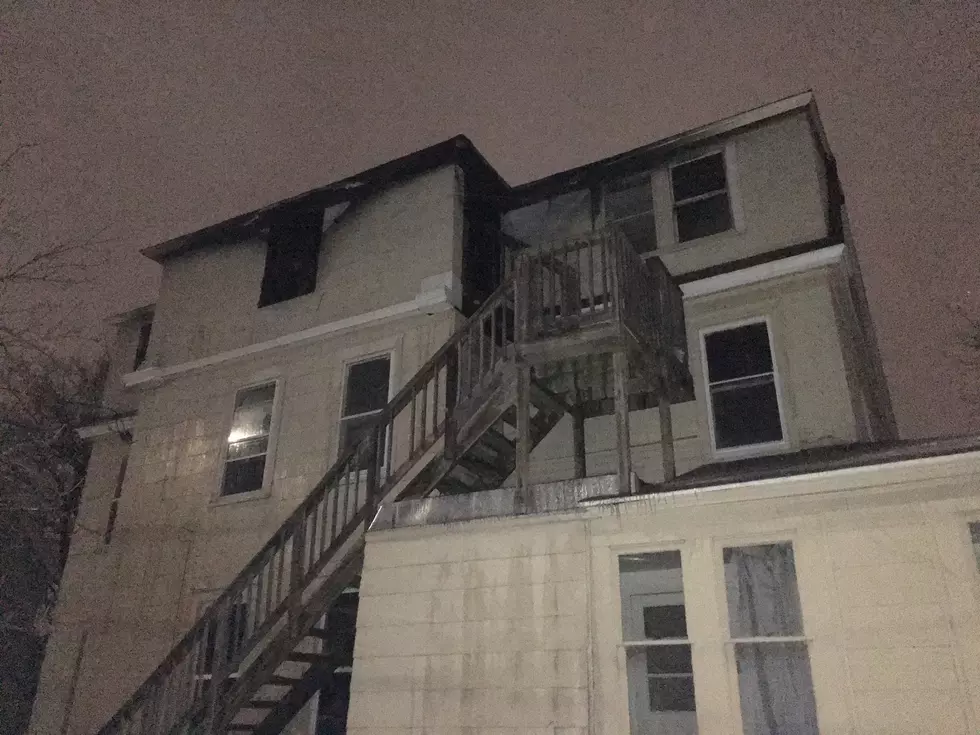 Six Adults, Five Children Homeless After Binghamton Fire
Photo: Bob Joseph/WNBF News
An early-morning fire caused extensive damage to the upper portion of a three-story apartment house in Binghamton.
The blaze at 16 Carlton Street on the South Side was reported around 1 a.m. Thursday.
Authorities say 11 people live in the building. A mother and her five children reside on the third floor. Five adults live in the apartments on the first and second floors.
Assistant fire chief Stephen Faughnan said the blaze was declared under control after about 30 minutes. He said no injuries were reported.
Faughnan said flames were shooting from the third floor when firefighters arrived. He said fire damage was confined to the top floor of the structure.
Two residents of the building told WNBF News they heard no smoke alarms at the time of the fire.
The American Red Cross assisted those who were displaced by the blaze.
For breaking news and updates on developing stories, follow @BinghamtonNow on Twitter.