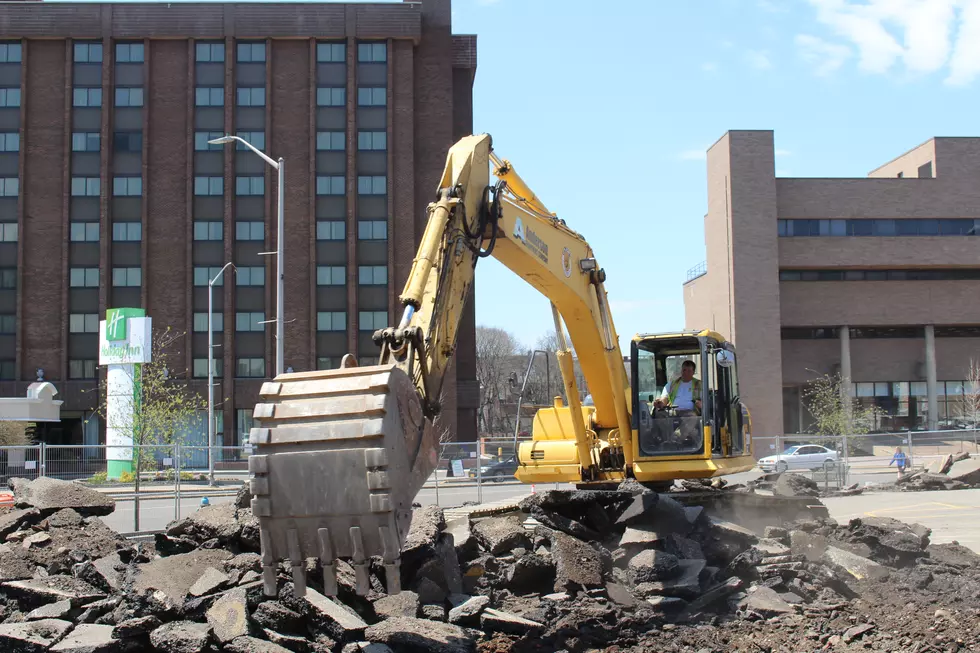 Site Work Underway for Binghamton Parking Complex
Photo: Bob Joseph/WNBF News
Asphalt is being removed from a downtown Binghamton site where a $12 million mixed-used parking facility is to be built.
Workers using heavy equipment on Tuesday began to prepare the site at 7 Hawley Street, one block west of City Hall.
The property, which is owned by the Binghamton Urban Renewal Agency, has had a surface parking lot for decades.
City Council last month agreed to pay $195,000 to Binghamton University's Public Archaeology Facility to survey the site. The work is required under state historic and environmental regulations.
Pike Development of Rochester is to build the project, which will include a six-level ramp with about 300 parking spaces.
There will be 18 apartments in an adjoining structure, along with 6,000 square feet of commercial space at street level.
Groundbreaking for construction is expected to occur within two months of the completion of the archaeological survey.
City officials now say the public parking garage likely will open in about a year.