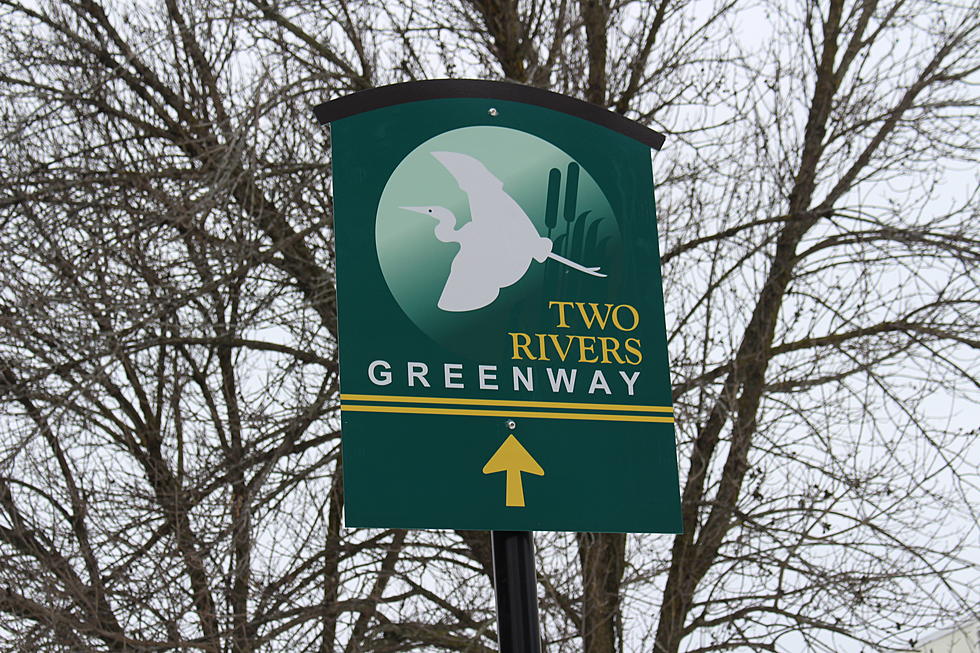 Signs Finally Point the Way to the Two Rivers Greenway
Photo: Bob Joseph/WNBF News
The first signs have been installed to identify the greenway system that eventually will provide a pedestrian and bike link between downtown and the Binghamton University Vestal campus.
Planning for the network of interconnected trails began two decades ago and work to expand the Two Rivers Greenway is continuing.
Scott Reigle of the Binghamton Metropolitan Transportation Study said the initial "trailblazer" signs were put in place over the past few weeks. He said more signs will be going up in the spring.
Workers in recent weeks finished another phase of the greenway project linking downtown Binghamton with the South Side. That phase included a reconfiguration of the Pennsylvania Avenue exit from Route 434 to keep pedestrians and bicyclists away from fast-moving traffic.
Pedestrian safety improvements also were made with new crosswalks, signs and warning lights installed at the intersection of Conklin Avenue and Washington Street.
Transportation planners have yet to settle on a design plan for the next major phase of the greenway project. That phase will link Pennsylvania Avenue in Binghamton with Murray Hill Road at the campus in Vestal. Construction on that phase is expected to start in about two years.
For breaking news and updates on developing stories, follow @BinghamtonNow on Twitter.